Sharjah Public Library starts using 'Tahseel' Smart Receipt System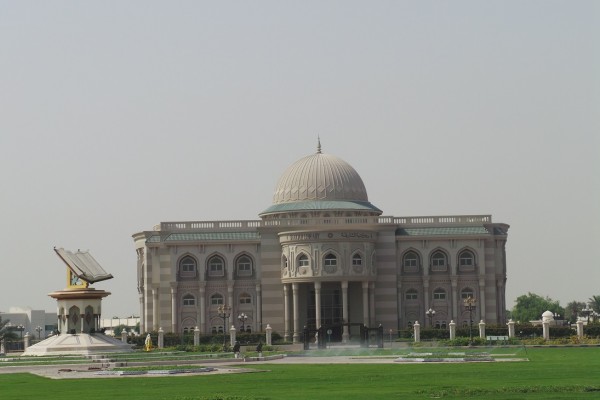 Sharjah Public Library, SPL, a subsidiary of Sharjah Book Authority, has announced that it has become Sharjah's first cultural entity to start using the 'Tahseel' Smart Receipt System. The move, which follows the launch of SPL's Digital Library Collection, comes as part of the emirate's concerted drive towards digital transformation and its introduction of the latest technology in government public services.
By adopting the Tahseel system in collaboration with Sharjah Finance Department, SPL's six affiliated libraries aim to upgrade their infrastructure and increase the digitalisation of their administrations. Tahseel has been introduced to allow library visitors easy access to the sources of information and services through online portals that incorporate the latest smart systems.
"The Tahseel Smart Receipt System is a new and distinguished addition to the existing impressive array of services provided by Sharjah Public Library. Tahseel provides a range of benefits, making it easier for visitors to conduct a package of transactions. One such advantage is its new service for children, who now no longer need to have cash money when wanting to make use of an SPL library's services. Instead, they just need to recharge their membership card with a specific amount of money, with the card replacing cash payment," said Sara Al Marzouqi, Director of Sharjah Public Libraries.
Al Marzouqi revealed that a visitor's Emirates ID can now be used to make payments under Tahseel, a new method that had not been previously available at Sharjah's libraries. She noted that SPL had tasked a technical team specialised in digital content management to ensure the optimal implementation of the system and that more smart services will be progressively introduced to help visitors and members to make use of library facilities in an easier and more convenient manner.
SPL launched its Digital Library Collection in cooperation with OverDrive, one of the world's leading digital education platforms. Effective last month, the platform provides 38,000 libraries and schools across the world with access to 1,200 of the emirate's eBooks and audiobooks that are compatible with most mobile devices and PCs, thereby enabling instant global accessibility.
Follow Emirates 24|7 on Google News.