Sharjah saw rise in issuance and renewal of licences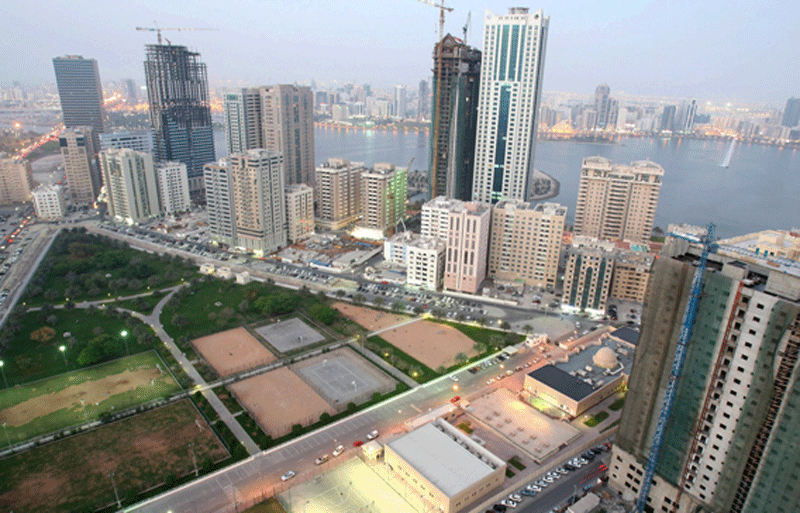 Sultan Abdullah bin Hadda Al Suwaidi, Chairman of SEDD, said the emirate saw an increase in the growth of total licenses movement by 3.5 per cent compared to that of the previous year. October and December recorded growth rates of 3.2 per cent and 7.6 per cent respectively.

Sharjah Economic Development Department (SEDD) completed the release in the fourth quarter of 2014 indicators and the total rise in the movement of licences last year-end compared with the same period previous year. The emirate's economic growth last year hit 7 per cent of GDP.

Suwaidi explained that the demand on conducting new licenses in the emirate especially during the fourth quarter 2014 was sustainable, recording a growth rate of 3.2 per cent in some months.

Similarly, there was increased investor confidence. Figures show an increased growth in the renewal of the existing projects by 4 per cent in 2014 fourth quarter. October saw an increase rate of 3.2 per cent and in November where it touched 9.2 per cent.

He said renewing licences or registering new ones also increased by 3.5 per cent during the last quarter of 2014. There was an increase in investor turnout to renew licences for commercial, professional and industrial areas by 4.4 per cent, 2.5 per cent and 8.8 per cent respectively.

This indicates the sustainability and balance in conducting business in the emirate as well as the department's success in maintaining an economic balance of the three main sectors of business licenses.

Meanwhile, licences issued for micro projects during Q4 last year under 'Eitimad' showed highest increase, hitting 94 per cent, last quarter compared to the same period previous year. This was possible due to the conscious and periodic follow up of small and medium enterprises (SMEs). The figures also show the programme is achieving its goals in that of supporting locals ideas and initiatives to invest in their own project, activate their contribution in the economic sector as well as areas of business and trade, and giving them the opportunity to carry on business in a simple way.

The programme also encourages households in Sharjah to be creative and improve their abilities and grant their intellectual and economic rights for entrepreneurs, providing support to raise the level of commercial and promotional activity. The launch of social media programme also boosted the numbers.

Suwaidi explained that the department's organized works for developing the business sector is in accordance with the vision of His Highness Sheikh Dr. Sultan bin Mohamed Al Qassimi, Supreme Council Member and Ruler of Sharjah, to provide all services and facilities to serve economic development and improvement at the level of main economic and commercial sectors in Sharjah.

Eitimad helps create more entrepreneurship models to encourage local youngsters to be part of the economic fabric and to benefit from the income of the economic development of the emirate. The economic growth rate at 7 per cent was higher than that forecast for the country in 2014. It is expected to reach 4.5 per cent in 2015. Suwaidi said economic projects were the ones that accomplished the highest number of licence in the fourth quarter.

As per geographical distribution Dibba saw new license at the rate of 41.2 per cent in November and hitting 6 per cent during the same period. Also, number of license issued saw an increase in industrial areas, Al Dhaid, Khor Fakkan and Kalba.

Follow Emirates 24|7 on Google News.