Sheikh Hamdan approves low-income housing policy for Dubai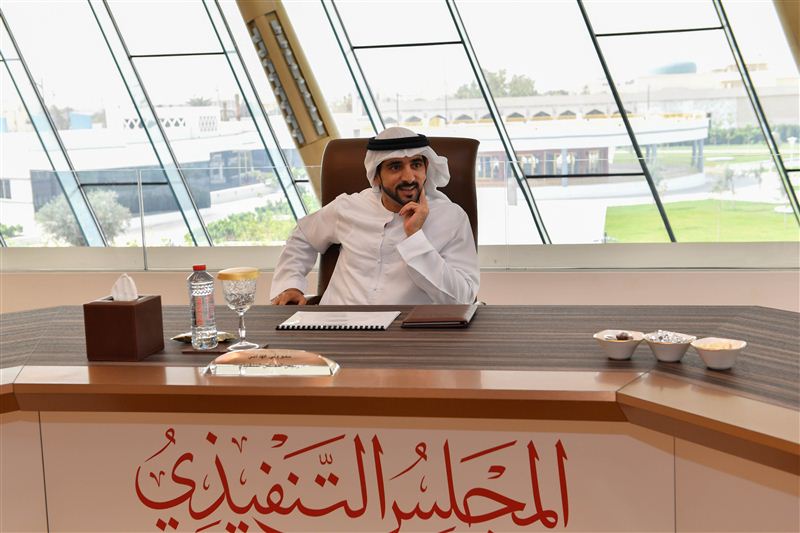 Dubai Crown Prince His Highness Sheikh Hamdan bin Mohammad bin Rashid Al Maktoum has approved a low-income housing policy aiming to provide housing units for low-income working people and renovate some old areas in Dubai, during the Executive Council meeting held Sunday at the Union House.
Present at the meeting was Second Deputy Chairman of the Executive Council Sheikh Ahmad Bin Saeed Al Maktoum and members of the council.
The policy is to classify low-income people into Emiratis and non-Emiratis, including expats and workers, in strategic sectors in Dubai. It will also include families' income levels, place of residence, and public benefits and will compare them with requirements at the time and the extent of challenges families are facing.
During the meeting, Sheikh Hamdan reviewed possible ways of providing suitable accommodations for low-income families based on standard comparisons and results of surveys, which included two main programmes. The first one aims to cooperate with real estate developers in order to provide housing units for low-income families while the second aims to refurbish some old areas in Dubai.
His Highness also directed setting up a Social Responsibility Work Team, which will be subordinated to the Social Development Committee of the Executive Council.
The creation of the team, which will include a number of businessmen and relevant public bodies, aims to coordinate and advance all types of community work in Dubai, consider social needs and categories and dedicate initiatives and programmes for the nation's martyrs.
The team also aims to help create a more cohesive and united society that embraces common human values based on Dubai Plan 2021; set Dubai's priorities for charitable, humanitarian and voluntary work; support the development of voluntary programmes and social responsibility initiatives; promote awareness of community on the importance of participating in humanitarian, charitable and voluntary work and create communication channels with the private sector to get it involved in social projects.
Sheikh Hamdan said that voluntary programmes and social responsibility initiatives have always been a top priority for Dubai government. "We all have a shared responsibility to spread happiness among all members of the society through providing them and their families with decent lives. Our ambitions in Dubai have no end and every new project we announce represent the fruit of hard work made by various work teams," he added.
Speaking on the occasion, Secretary-General of the Executive Council of Dubai Abdullah Al Shaibani reiterated the flexible governance of public work in Dubai, and how Dubai can accommodate all projects and programmes that have been tailored to serve the community.
He said that Dubai government is ready to find solutions and meet the changing needs of all community members at all times. It always keeps abreast with all accelerating developments in all domains in a manner that supports the development process and directives of Sheikh Hamdan.
During the meeting, the council approved a number of initiatives and policies that aim to support social development, voluntary work and improve services being rendered to Dubai residents.
The council also reviewed the voluntary and social responsibility policy in the field of education, which is in line with Dubai Plan 2021, and calls on individuals to form a solid ground for Dubai's renaissance and development in all areas.
It also discussed in the meeting the challenges facing voluntary work in Dubai, and initiatives encouraging students to get to know their community's needs and dedicate their efforts to that end.
Follow Emirates 24|7 on Google News.