Sheikh Hamdan launches online community portal Dubai Post
Crown Prince of Dubai and Chairman of Dubai Executive Council His Highness Sheikh Hamdan bin Mohammed bin Rashid Al Maktoum launched 'Dubai Post', an interactive online community portal that uses smart technologies to provide unique audio-visual content.
His Highness Sheikh Hamdan bin Mohammed highlighted the important role that media plays in the UAE's comprehensive development efforts.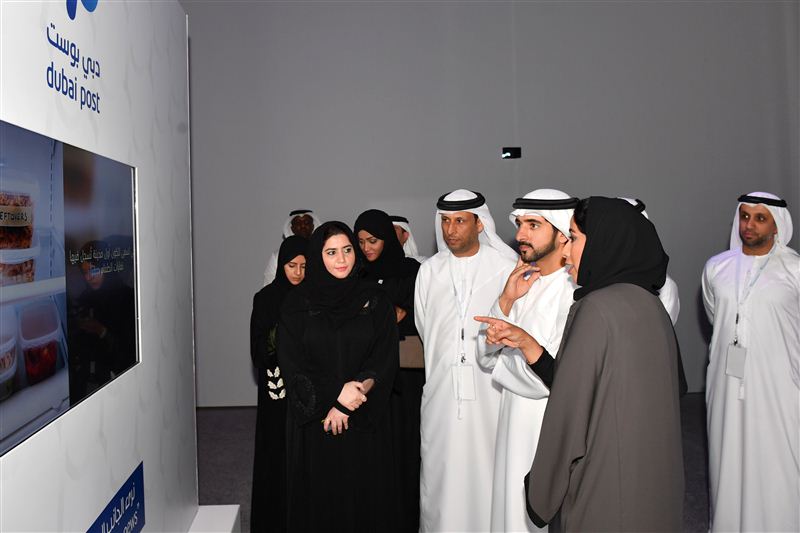 He affirmed the need to continue developing the media sector to respond to the requirements of the economic, social and cultural sectors.
He said UAE media should work to raise awareness about regional and global changes in the community, and actively communicate to the world the UAE's achievements and its efforts to promote peace, coexistence and tolerance.
His Highness further said the country's media must look beyond conventional content, and take advantage of advanced technologies to deliver accurate information to people while remaining true to the values of professionalism, credibility and objectivity.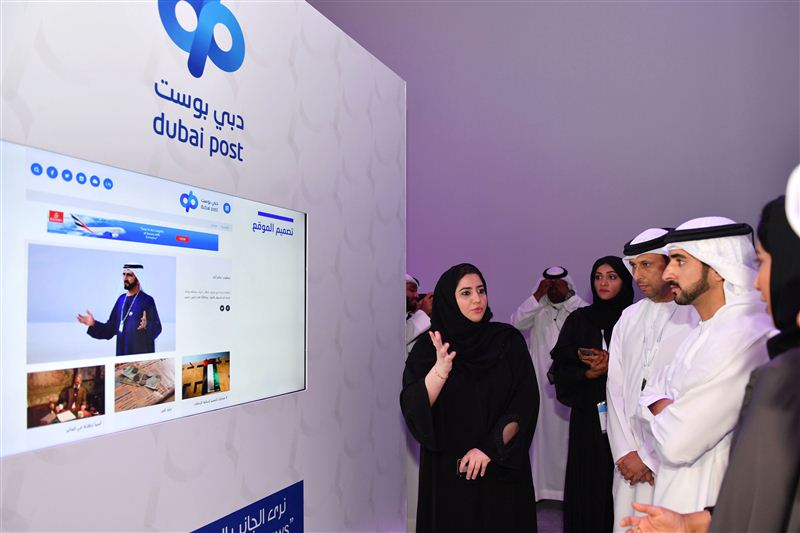 Deputy Chairman of Dubai Media Incorporated Sami Al Qamzi and Director General of the Government of Dubai Media Office Mona Al Marri briefed the Dubai Crown Prince on 'Dubai Post' and introduced the young Emirati team that manages the new portal.
They also briefed His Highness on the vision, strategy and operations of the interactive community portal.
Sami Al Qamzi expressed his gratitude to Sheikh Hamdan for his unlimited support for media. He said Dubai Media Incorporated (DMI) will continue developing its operations based on the vision of Vice President and Prime Minister of the UAE and Ruler of Dubai His Highness Sheikh Mohammed bin Rashid Al Maktoum.
He said that Deputy Ruler of Dubai and Chairman of Dubai Media Incorporated His Highness Sheikh Maktoum bin Mohammed bin Rashid Al Maktoum has directed all of DMI's divisions and units to implement the highest international standards in their work.
Al Qamzi said that DMI is keen to develop its workforce and enhance the capabilities of national talent.
He praised the efforts of the Emirati team that developed the technical features and content of 'Dubai Post'.
Mona Al Marri said: "In order to appeal to audiences in an advanced city like Dubai, media need to use innovative platforms incorporating the latest technologies to deliver unique content. Dubai Post responds to the vision of His Highness Sheikh Mohammed bin Rashid Al Maktoum and his directives to media to become more innovative and responsive to the demands of their audiences."
She said the widespread adoption of social media has dramatically changed the dynamics of the media sector. 'Dubai Post', she said, is a new digital portal that enables people in the UAE to share their stories.
It creates a platform for information, data, and audio-visual content targeted at the local community.
Executive Director of DMI's Publishing Sector Ahmed Al Hammadi said DMI supports the publishing sector in developing the quality of its content and production.
He said Dubai Post will add value to DMI's diverse portfolio of media outlets and support the development of digital journalism.
Editor-in-Chief of Dubai Post Khadeeja Al Marzoouqi said the new platform is an interactive media product that encourages innovation and creativity.
She said it is a challenge for any digital media platform to cater to the rapidly changing preferences of audiences in Dubai who increasingly prefer visual content.
She said Dubai Post will feature content generated both by its team and subscribers. The portal's objective is to create new content that reflects Dubai's profile as a safe, happy and cosmopolitan city.
Follow Emirates 24|7 on Google News.