Sheikh Hamdan visits Dubai International Boat Show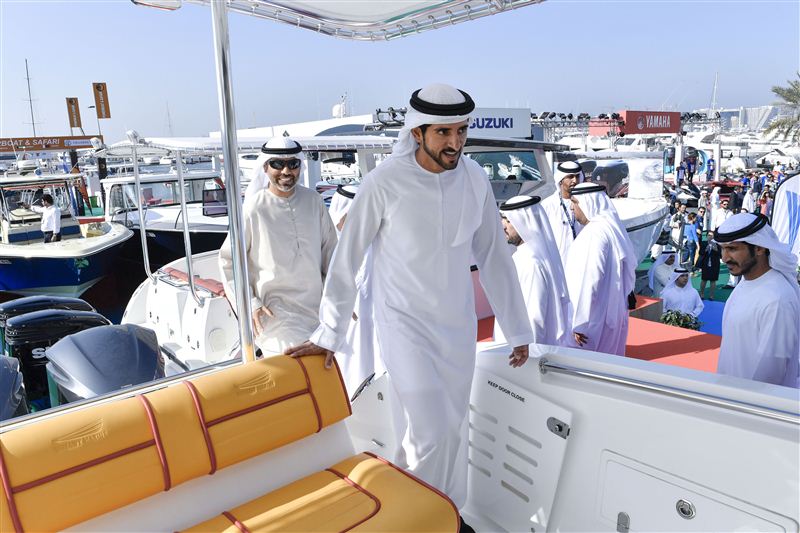 Sheikh Hamdan bin Mohammed bin Rashid Al Maktoum, Crown Prince of Dubai, on Tuesday visited the 25th edition of Dubai International Boat Show, being held at the Dubai International Marine Club.
Sheikh Hamdan bin Mohammed visited the event where about 350 exhibitors from 27 countries, including those from the UAE, are showcasing everything from super yachts and speed boats to jet skis and quad skis.
He praised the national companies taking part in the five-day show for their ability to compete with global manufacturers and excelling in terms of design, luxury and safety, due to the country's national technological capabilities and creative human resources..
The Crown Prince of Dubai also noted that the UAE is a maritime nation and its people are known to be skilled seafarers.
Hilal Saeed Al Marri, Director-General of Dubai's Department of Tourism and Commerce Marketing, DTCM, and organisers of the event were also present.
Follow Emirates 24|7 on Google News.