Sheikh Mohammed keeps his promise to little Mira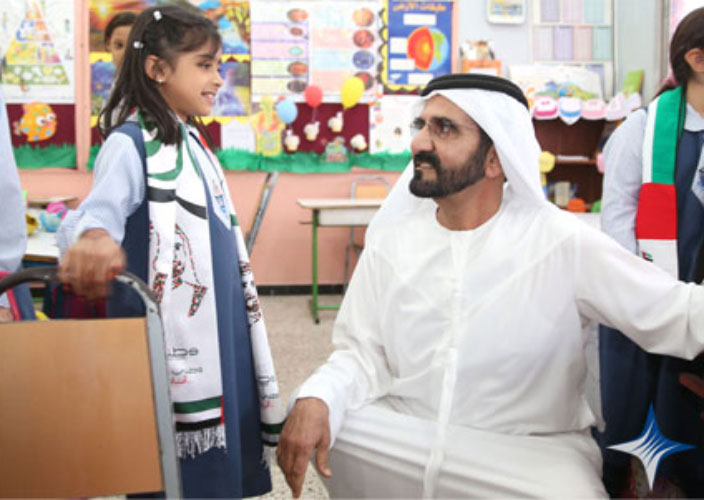 His Highness Sheikh Mohammed bin Rashid Al Maktoum, Vice-President and Prime Minister of the UAE and Ruler of Dubai on Sunday, visited the National Charity Schools in Al Qarhoud, Dubai in response to a wish made by little Mira Ali Murad, a student in the 3rd basic class of the school.

In a televised request during the opening of the Government Summit last week in Dubai, Mira had asked 'Baba Mohammed' when he would visit her school.

Sheikh Mohammed replied that he was busy that week with the Summit and other affairs, but promised to visit Mira's school on the first day of the coming week [this week].


At the podium in front of 2,500 delegates and during the live broadcast, Sheikh Mohammed instructed his staff to find out which school little Mira went to.

True to his word, His Highness visited Mira.

Sheikh Mohammed inspected the school and greeted the teaching staff. He hailed the role of businessman Juma Al Majid, the founder of the National Charity Schools in serving the UAE society.


During the visit, Sheikh Mohammed was accompanied by Juma Al Majid, Dubai Director of Protocol and Hospitality Khalifa Saeed Suleiman and the Director General of the Government of Dubai Media Office Mona Ghanim Al Marri.
Follow Emirates 24|7 on Google News.