Shocker: Kids drive cars in villa communities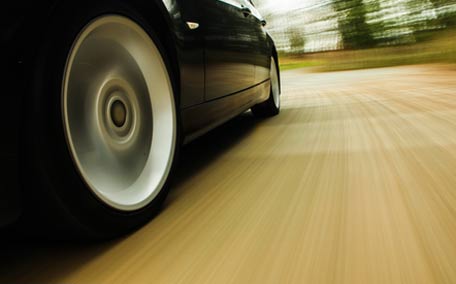 Residents are voicing concern after some children, as young as 10 years, have been spotted driving cars on the streets in villa communities in Dubai.

Residents in Jumeriah Park were shocked when they spotted a child driving a four-wheel drive. Aged not more than 12 years, the child behind the wheels drove on the community streets, which many see as quite risky, given the number of people who walk on the roadside and pathways, including little children and toddlers.

"I can't imagine a kid driving a car. It's not only illegal but dangerous. The kid can harm not only himself but others as well," said an infuriated resident living in the community on the condition of anonymity.

Residents in the adjoining Al Furjan villas have also witnessed similar cases. A resident spoke of a kid about 10-year old driving a sedan with siblings on the back seat.

"I don't know whether this kid has an approval of the parents. If that's the case it's totally unacceptable and if they are unaware they should perhaps be more responsible and keep a tab on what their kids are up to," said a community resident.

Teenagers in The Springs have been spotted parking and reversing cars their parents' car. "It may seem harmless to many parents but I believe it's just irresponsible. My neighbour's child does not have a licence but I've seen him reverse his parents' car several times. We walk on the streets with so many children riding their bikes up and down the road. What if the kid presses the accelerator instead of the brake? Who will be held responsible then?" said a resident in the Emaar community.

Many underage drivers have been involved in fatal accidents in the country and some have also lost their lives.

The police urge parents not to allow underage kids to drive and the need to educate them by making them aware of the dangers of driving before attaining a valid license.

If an under-age person is caught driving he is referred to the Traffic Department in Deira and his parents and/or the owner of the vehicle is also called in.

To deal with the problems, the parent/guardian will have to sign an undertaking that the child will not repeat the offence.

Besides this, the car is confiscated for a certain period of time and is only released when all fines on the car have been paid. The owner of the car must also sign an undertaking not to permit anyone to borrow his vehicle, who, does not have a valid driving license.
Follow Emirates 24|7 on Google News.