Shooting in Dubai: Lights, camera, accident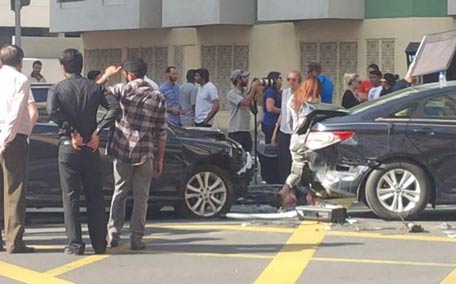 Damaged cars and crowd gathered around on a Dubai street could easily mislead you to believe it is yet another accident.

Residents of Bur Dubai woke up to a lazy Friday morning only to be greeted by a large screen, cameras, flash lights and, yes, road blocks, too.
A road-safety campaign for a Saudi commercial is being shot since early morning on Friday in Dubai's Bur Dubai area, a unit member told 'Emirates24|7'.

The three-way junction in front of Silver Sands 3 area heading towards Spinney's Bur Dubai has been closed to traffic.
Also, the road connecting Kuwait Street is partially closed to traffic.

About 400meter-stretch of road in total is blocked, said a resident.
The unit has been shooting an accident sequence since 5am this morning.
Follow Emirates 24|7 on Google News.