Smart Dubai launches phase one of Dubai Paperless Strategy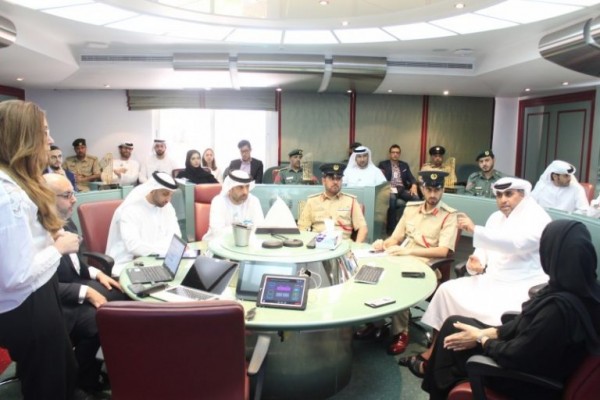 Smart Dubai has begun carrying out the first phase of the Dubai Paperless Strategy, which seeks to digitise internal and external transactions at government offices, and save time and effort for employees and customers.
The initiative was launched in early 2018 by His Highness Sheikh Hamdan bin Mohammed bin Rashid Al Maktoum, Crown Prince of Dubai and Chairman of the Dubai Executive Council, to ensure Dubai's full transition into a smart government, as envisioned by His Highness Sheikh Mohammed bin Rashid Al Maktoum, Vice President, Prime Minister and Ruler of Dubai.
Set to conclude at the end of the year, the first phase will see Smart Dubai work with six government entities, including the Dubai Police, Roads and Transport Authority, Dubai Electricity and Water Authority, Dubai Land Department, Dubai's Department of Economic Development, and the Department of Tourism and Commerce Marketing.
Phase two will include cooperation with different government entities.
Commenting on the initiative, Dr. Aisha bint Butti bin Bishr, Director-General of the Smart Dubai Office, SDO, said, "The Dubai Paperless Strategy constitutes a significant leap forward in Dubai's quest to transition into a world-leading smart city, embodying the vision and directives of our wise leadership to embrace advanced technologies and harness them to conduct integrated and paper-free operations at government entities, where employees are encouraged to develop plans and strategies for community development, as well as to promote happiness.
"We divided the implementation of the Dubai Paperless Strategy into several phases in an effort to optimise its activities and seamlessly achieve the entirety of its objectives. Each phase will see us cooperate with a group of influential government bodies. For the first phase, we are collaborating with six prominent entities that offer essential services for citizens and residents, while the second and third phases will bring us together with dozens of more government agencies in 2019, with the final objective being to establish a fully fledged smart, paperless government by 2021."
Smart Dubai held several meetings with officials from government agencies participating in the first stage, which resulted in the formation of special task forces from each entity that will work closely with Smart Dubai to put in place the strategy.
Several technical changes will be gradually rolled out to implement the strategy. These include increasing automation in government institutions and tending to both external customer needs, and internal administrative and operational needs.
Follow Emirates 24|7 on Google News.