Speed limit on Sharjah's Maliha Road reduced to 100km/h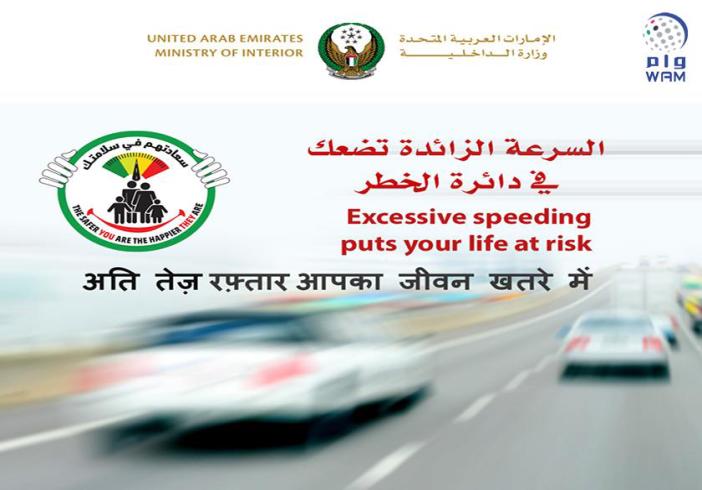 In order to improve road safety, the Sharjah Police have recommended lowering the speed limit along the Maliha Road, particularly the section between Al Badea Bridge and Sheikh Khalifa Road exit, from 120 km/h to 100 km/h.
The new speed limit has become effective with the beginning of 2017.
The decision was taken on the basis of field research carried out by the Traffic and Patrols Department of the Sharjah Police, in co-operation with strategic partners.
The stretch also underwent maintenance and development work, carried out under the Ministry of Infrastructure Development.
The study included a review of speed limits in the emirate of Sharjah, particularly along roads prone to serious accidents that often ended in fatalities. The study's aim was to increase traffic safety along these roads, protect the lives of drivers and reduce the number of serious accidents.
Lt. Colonel Dr. Ahmed Al Naoor, Acting Director of Traffic and Patrols Department for the Sharjah Police, stated that the speed limits were being lowered along certain roads, in line with the Ministry of Interior's strategic goals to enhance traffic safety.
Excessive speed has emerged as a key cause behind traffic accidents.
The decision would help reach the target of the government team at the Ministry of Interior to bring down the fatality rate along five main accident-prone roads in the state by 21 per cent in 2017, compared to the same period last year.
Al Naoor highlighted the department's efforts to improve traffic safety, and said several programmes were in the works to realise that aim. He also called upon the drivers to abide by the sanctioned speed limit to assure they remain safe and help reduce any loss of life.
Apart from this, the Ministry of Interior also announced a number of measures to meet the goals set under the government accelerators' mechanism to improve safety on the five roads, identified as most prone to fatal accidents. Strategic partners, as well as the Traffic and Patrols Department, were represented in this group.
Furthermore, the Umm Al Qaiwain Police have ramped up its efforts to improve safety along the Sheikh Mohamed bin Zayed Road in the emirate, to reduce fatalities road along this stretch, as well.
Follow Emirates 24|7 on Google News.