Spinneys security help bust drug operation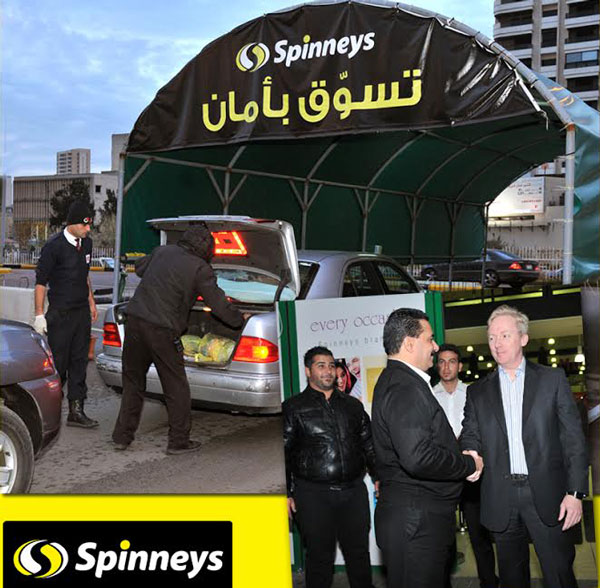 Security guards at Spinneys, the leading premium supermarket chain in the Middle East and North Africa, busted a drug operation in Beirut's Jnah branch on Tuesday, January 7.
According to a media statement issued by Spinneys, the security personnel grew suspicious of a car trying to enter the parking lot and contacted the Lebanese Army and the Internal Security Forces who, upon stopping the vehicle and questioning the men, discovered that they were involved in the transporting of drugs. Spinneys' security guards coordinated with official authorities while the latter detained the men and seized their vehicle.
"The level of sophistication in the security measures is unprecedented in all our Lebanese supermarkets. We have spent more than $100,000 (Dh367,000) on supplemental equipment and an additional $15,000 (Dh55,000) a month on increased security personnel," said Michael Wright, CEO of Spinneys.
"Security for us goes beyond opening trunks, our staff looks for unusual behaviour. Spinneys not only provides an excellent shopping experience, it has also taken extraordinary security measures in all its branches to provide the best safety for its customers and employees. We [place] emphasis [on] the importance of deterrence, in order to give the highest levels of deterrence and professionalism we have been closely working with the Lebanese security forces, hence you will often see them assisting and nearby on standby."
After rumours regarding security in public spaces spread across Lebanon, citizens became concerned and in that context Spinneys doubled the security personnel and hired a security agency that specialises in the security of such premises. It has also installed advanced security cameras in parking lots across all its branches. The supermarket chain also bought safety equipment to detect hidden weapons.
Wright added: "The team here in our Jnah branch have again shown their level of competence and commitment to the job and we congratulate them on their latest success."


Follow Emirates 24|7 on Google News.