Stamp on Dubai Police issued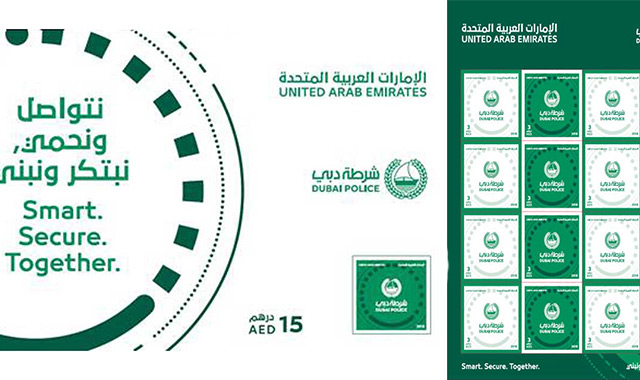 The Emirates Post Group, EmPost, today issued details of its latest stamp, a commemorative issue showing the corporate identity of Dubai Police.
The issue includes two AED3 stamps, with different designs, issued in a sheet of 40 mm by 40 mm of 16 stamps. A souvenir sheet has also been issued, with a face value of AED15 with a first day cover of the souvenir sheet available at AED16. Issue date was 4th January.
50,000 of the stamps have been printed, along with 4,000 souvenir sheets, with 500 first day covers bearing the souvenir sheet also being produced.
Designed by Emirates Post in collaboration with Dubai Police, the stamps were printed by Oriental Printing Press of Bahrain.
Follow Emirates 24|7 on Google News.