Stealth floating villa at Idex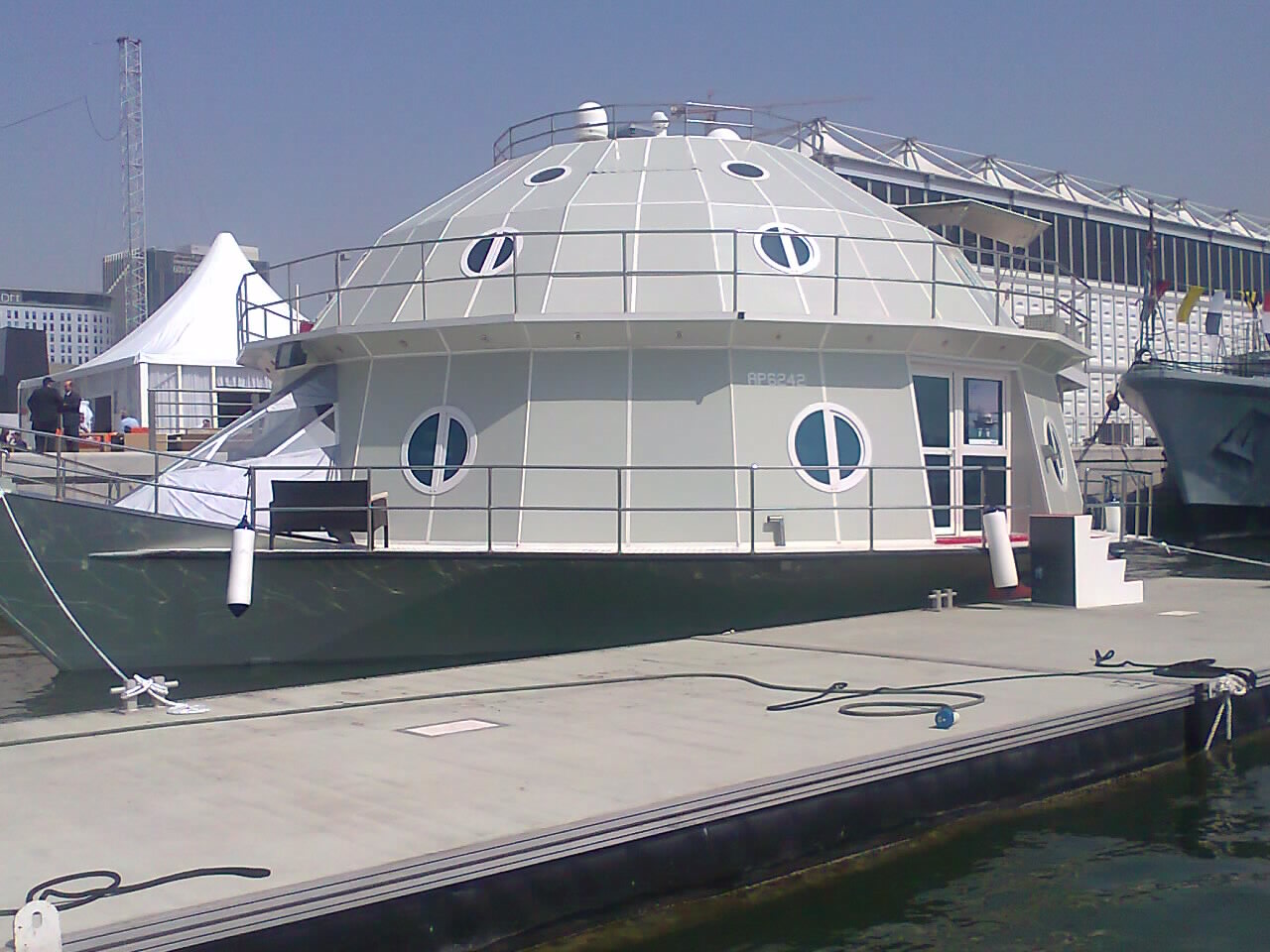 Although it is not involved in exciting live naval demonstrations at Idex show in Abu Dhabi, it has attracted attention more than many other warship and boats cruising the sea around it. The UAE manufacturing company calls it the "floating villa" but at the same time it has given it the commercial name "CGP-1 Stealth".
At the first glance, the vessel does look like a villa but its functions far surpass those of a villa or even much bigger warships.
Abu Dhabi-based Alhallami Group, a real estate and naval construction giant, said it had developed (CGP-1 Stealth) to function as an advanced marine checkpoint. Equipped with state of the art desalination, sewage treatment, navigational and radar systems, it can serve as a central point for patrol boats to dock, refuel, rotate shifts, and act as a marine early warning checkpoint.
"The self-sustainability, ability to carry large amounts of fuel, food, ammunition and weapons, in addition to the stealth segmented designs makes it an ideal addition to navy, critical infrastructure protection and coast guard fleets, on shore, in the seas and coastal areas," the Group said.
"In addition, the body can be manufactured of military grade steel, aluminum, fiberglass or Kevlar and it has several surface to air missiles and other defence armaments according to the client needs to be able to perform complete self defence."
The platform can serve as a field operation centre, aid in evacuation and injury treatment on site as a field hospital, and act as divers training station.
Many advanced checkpoints can be deployed to form a security barrier to block penetration by speed boats, submarines, smugglers and infiltrators, according to the statement.
"It can also act as an espionage centre for communication between the submarines and surrounding boats and relay them to the command centre.
It can be controlled remotely without being manned, to act as a field reconnaissance centre, and detect chemical leaks such as oil, hazardous and radioactive material when equipped with the required sensors."
It added that the vessel can be manned with a number of specialized officers and soldiers to operate specific equipment according to the task, adding that they can carry on the operation "without any logistic support for over a month."
The engines also can be switched with electrical silent propellers to minimize the sensor footprint in certain military operations that require minimizing the efficiency of enemy detection, it said.
Follow Emirates 24|7 on Google News.