Steep rise in drugs seized in Dubai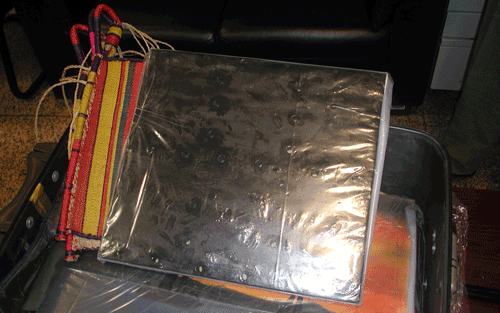 Cases related to drugs have witnessed a decline in Dubai during 2010 although the quantity of drugs seized has shot up, according to the latest statistics released by the General Department of Anti-Narcotics of Dubai Police.
There has been a significant decrease in the number of accused in these cases, the statistics show.
While the number of cases dropped to 731, from 1049 in 2009, the number of people nabbed on charges related to narcotics declined to 1039 from 1483 in 2009.
However drugs seized shot up to 1125.8 kilos compared to 4.8.5 kilos in 2009 registering an increase of 175.5 per cent.
Although the drug inflow saw such a staggering rise, there has been a major decline in narcotic pills last year when 125,375 tablets were netted compared to 4,626,000 in 2009.
While the number of drug abuse cases handled by the department was 267, down from 345 in 2009, drug trafficking cases rose from 32 in 2009 to 51 last year.
In keeping with the fewer number of cases, drug smuggling was down with only 150 cases compared with 420 in 2009.
Meanwhile, 178 cases were registered on drug possession charges, while it was 146 in 2009.
Specific details about nationality of those facing drug-related charges show that GGC nationals were 400, down from 490 in 2009. While 90 Arabs were facing charges, down from 137 in 2009, 544 were other nationalities, down from 848 in 2009.
Five others were without any nationality, down from eight in 2009.
While 157.7 kilos of drugs seized by the department was heroin, 845.6 kilos of hashish, 18.8 kilos of opium, 7 kilos of marijuana, 44.5 kilos of cocaine and 40.9 kilos of shabu, 1.5 kilos of poppy, 5.3 kilos of captagon and 3.9 kilos of qat leaves.
Follow Emirates 24|7 on Google News.