Students in Abu Dhabi break open school gate to buy breakfast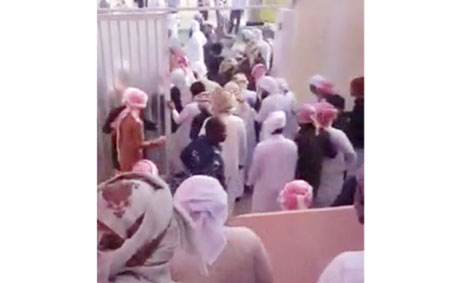 Some students of a government school in Abu Dhabi broke the gates and went out to buy breakfast from the cooperative society nearby, after they were prevented by school guards from going out, reported 'Al Khaleej'.
With the help of their partners from outside the school, they were able to get out before being caught.
Meanwhile, the students also circulated videos of them breaking the school's gate on social media sites.
Several teachers had intervened to dissuade the students but all their attempts failed.
The group of students got out by breaking open one side of the gate using the feet.
The principal of the school condoled the act.
Follow Emirates 24|7 on Google News.