Successful five-hour rare surgery to reinsert newborn's organs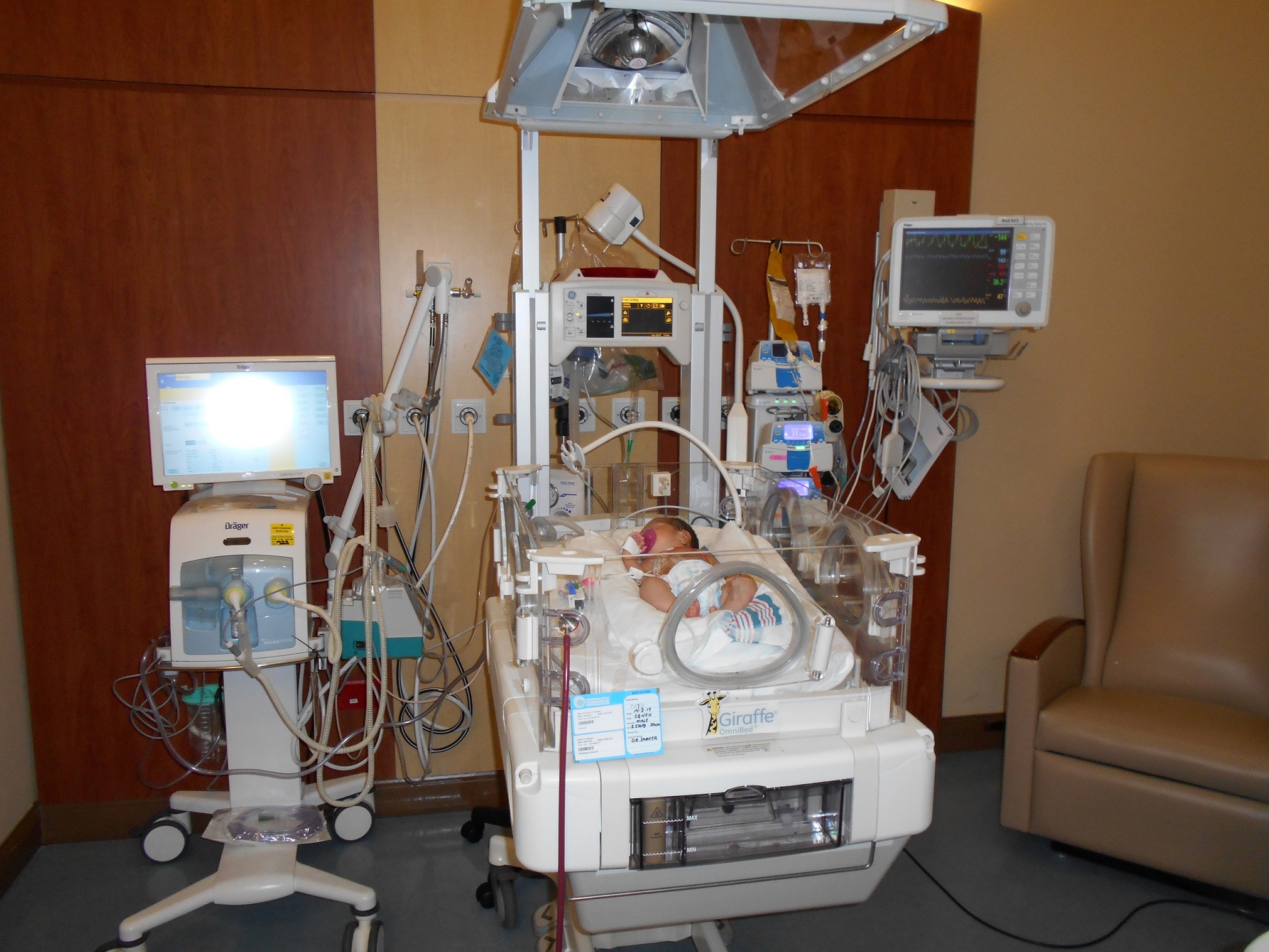 Surgeons in Abu Dhabi saved a newborn with a deformity consisting of small intestine, and the whole liver to extrude outside his trunk, hanging in a huge spherical shape sealed by thin membranous lining at the level of umbilicus.
The newborn underwent a major surgery two weeks after birth which lasted for five hours and was completed successfully.
Dr. Raja Cingapagu, Pediatric Surgeon, at Danat Al Emarat Hospital for Women and Children in Abu Dhabi who performed the surgery, stated that "The newborn was diagnosed at 12 weeks of pregnancy at the hospital's Fetal Medicine Unit, which was essential to prepare a treatment plan by different specialties at the hospital including the obstetricians, the fetal medicine specialists, the pediatric surgeons and the neonatologists. The mother was placed under observation until delivery which was scheduled at the 37th week of pregnancy."
"Tests performed on the fetus during pregnancy and the newborn after birth showed absent muscles in the central abdomen around the navel, which led to parts of the stomach, small intestine, and liver extruding outside the abdomen in a spherical sac measuring around 7 centimeters in diameter. The sac was sealed by the umbilical cord lining, which allowed the organs to remain well preserved while outside of the body," he added.
"It was decided to perform the surgery to return the organs inside the abdominal cavity and to treat the hernia closing the abdominal wall muscles. However, this required preparing the newborn using a pressure belt around the sac of organs to reduce its size and increase the capacity of abdomen to accommodate the organs in preparation to return the organs to the abdominal cavity, a process which continued for two weeks at the Neonatal Intensive Care Unit (NICU)," Dr. Raja added.
He added, "After two weeks of the birth, the newborn underwent a major 5-hour surgery, during which the umbilical lining was removed, abdominal muscles were restructured and the various organs were returned to the abdominal cavity. Simultaneously, an advanced device was used throughout the surgery to ensure that the child maintained regular arterial pressure in the abdominal compartment , thereby ensuring the safety of the organs that were being returned. At the end of the surgery, the opening in the abdominal wall muscles was closed while ensuring this caused no undue pressure on the vital organs in the abdominal cavity." Dr. Raja confirmed that the operation was successful, and that the child was discharged from the NICU a week after the surgery.
He indicated that these cases are considered very rare, only happening once in around 20,000 births, and with different rates and sizes of organs extending outside the abdomen.
He clarified that there was no known reason for this occurrence, and that these incidences are categorized as a congenital disease. He confirmed that these cases require a highly qualified medical team of varied specialties.
Follow Emirates 24|7 on Google News.