'Sudden deviation' road accidents rising in Dubai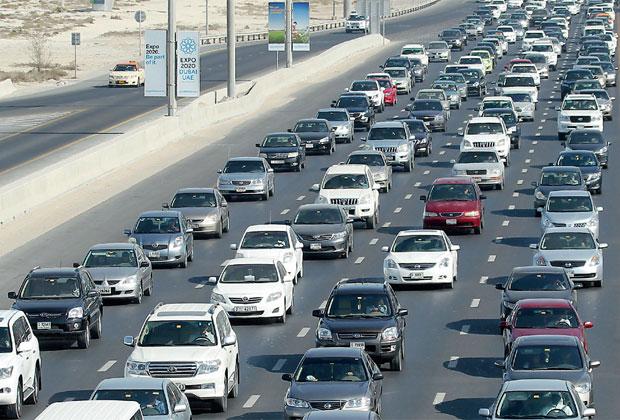 With deaths and injuries in 'sudden deviation' road accidents rising, Dubai Police has announced the launch of a two-month long campaign aimed at creating awareness among the youth and drivers of mini buses, particularly Asians.

Colonel Jamal Al Bannai, director of the General Directorate of Traffic in Dubai, said at a news conference: "Deaths in 'sudden deviation' accidents have been increasing year after year."
According to police statistics, such accidents caused the death of 31 people in 2012, 41 in 2013 and 46 in 2014 in Dubai

The number of people who suffered minor to serious injuries in such accidents rose from 475 in 2012 to 606 in 2013 but dropped to 486 in the following year.

The number of 'sudden deviation' offences rose from 7,753 in 2013 to 8,614 in 2014.

Colonel Al Bannai said the campaign will focus on commercial centres and Asian drivers of major companies, petrol stations, colleges and institutes, and Asian language radio stations.

Sudden deviation means moving abruptly from one lane to another without making sure that the new track is free of vehicles.

According to studies conducted by Dubai Traffic Police, there are six main reasons for sudden deviation accidents: lack of attention, not leaving enough distance between vehicles, exceeding the speed limit, entering a lane without making sure that it is free of vehicles, using phone while driving, and driver fatigue.

The Traffic Police offers six tips to avoid sudden deviation accidents: giving optical signal before changing lane, checking the track before moving from one lane to another, the need for driver's view above shoulder level before change of course, maintaining the same speed during the transition from the first lane to last, changing track gradually and not suddenly, and maintaining the same speed or increase it slightly.

According to the Federal Traffic Law, the fine for sudden deviation is Dh200 and four black points.

Follow Emirates 24|7 on Google News.