Super-fruit blueberries to be cultivated in UAE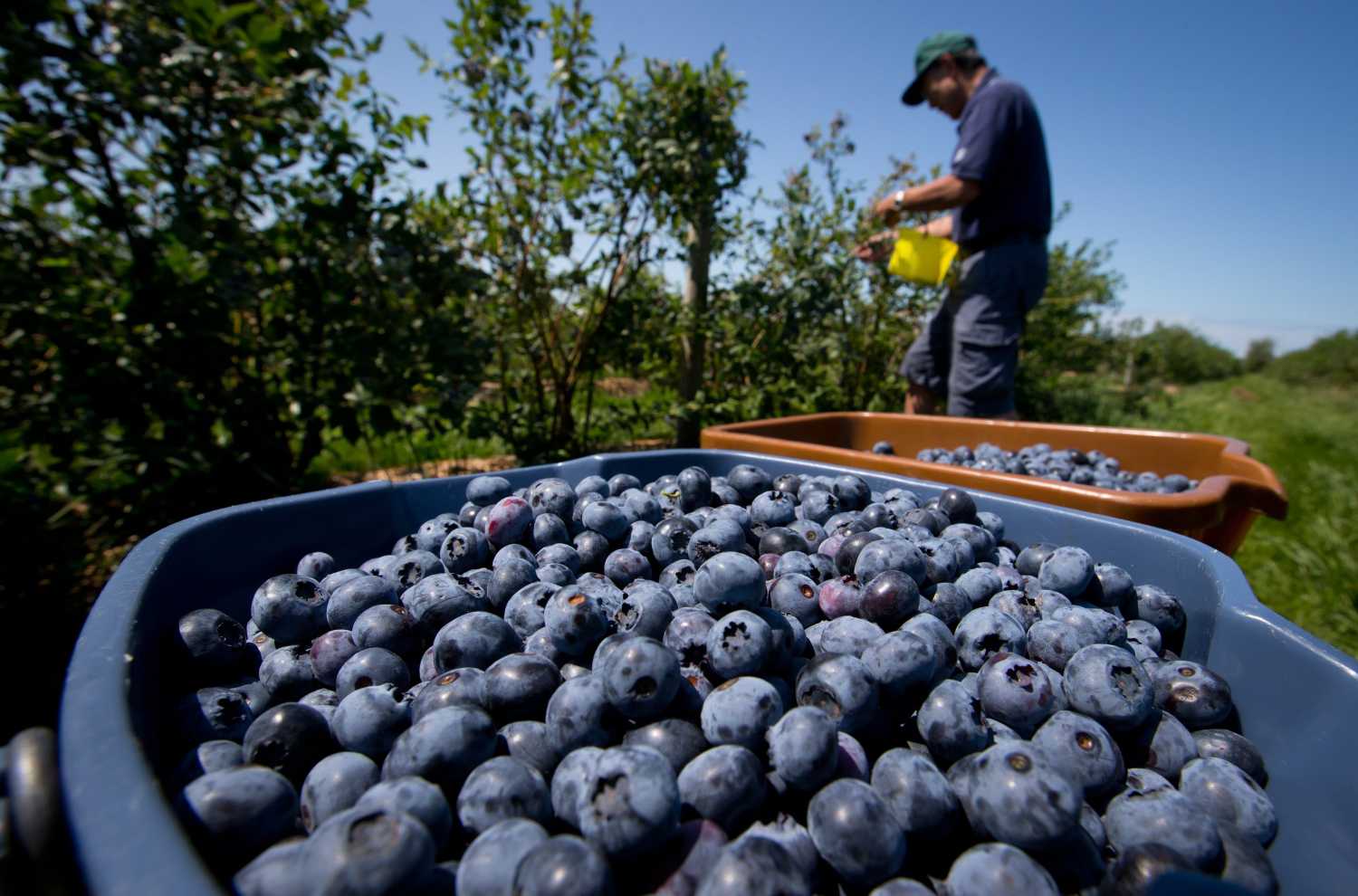 Elite Agro, a leading Abu Dhabi producer and distributor of fresh vegetables and fruits locally and regionally, today took a decisive step towards strengthening their health and wellbeing portfolio by securing a license for the exclusive rights to cultivate the world's best blueberry varieties in the Middle East.
The agreement signed between Elite Agro LLC and Mountain Blue Orchards PTY Ltd, based in Australia, will see the introduction of blueberries bred and supplied by Mountain Blue Orchards to UAE farms first before branching out to other countries in the Middle East.
Mountain Blue Orchards have a range of varieties to suit different climates and consumer taste. Several excellent varieties are bred for growing in tough climatic conditions like the Middle East. In the UAE, low tunnel greenhouses especially adapted to ensure the climatic needs of the varieties will be used in the cultivation of the crop.
"Blueberries are a superfruit, rich in antioxidants which are important for fighting many diseases. We are very proud and excited to secure the rights to grow this important and valuable crop" said Saeed Al Bahri, Cluster Managing Director at Elite Agro after the signing of the agreement in Berlin.
Globally, the demand for blueberries continues to increase and this is also the case in the Middle East where all blueberries are currently flown in from countries as far away as Mexico. According to Euromonitor, UAE consumers ate 1,200 tonnes of blueberries in 2014. There was a 7.6% total market consumption growth between 2014 and 2015. Currently, the UAE is the largest consumer of blueberries per capita in the Middle East, and the turn towards healthy living maybe contributing to the increase in consumption.
Super and healthy foods are a part of burgeoning change in lifestyle in the UAE. In recent years, the incidence of diabetes and heart-related diseases have surged, mainly due to sedentary life-styles and high-caloric intake. However, as consumers become more aware of the choices available in the market, and turn to fitness and health consciousness, superfoods are seen as an important resource.
Elite Agro's strategy includes the supply of high value products suited to the health and wellbeing consumer segment, and blueberries which the company already grows in other countries fits in well with existing production capabilities, marketing programme, and super-fruit classification.
Saeed Al Bahri explaining the vision of Elite Agro, said, "Elite Agro LLC will become one of the top blueberry growers in the world. We already grow a large area in Morocco and supply countries in Northern Europe through a well-known international brand. We also have 100 hectares planted in Serbia. With the increased demand for health-giving products like blueberries, we are committed to growing a product that consumers need."
As the blueberry varieties are suited for a hotter climate, harvest is expected mid-late summer through to mid-winter, and by year four, when the varieties are matured, they are expected to produce 36 tonnes per hectare.
Follow Emirates 24|7 on Google News.