'Super priority' UK visa in UAE in 1 day: Eligibility?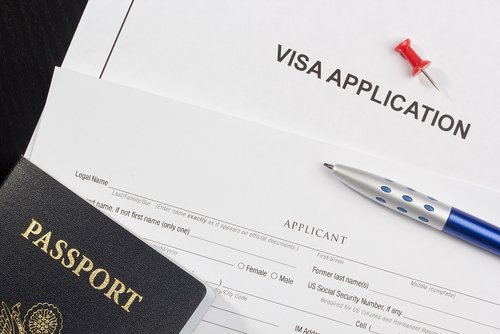 Starting today, the UK will offer a 'super-priority' visa service at its application centres in Abu Dhabi and Dubai.

The 'super-priority' service will guarantee processing of applications within 24 hours. In fact, in UAE, applicants who submit visa applications in the morning will normally receive their decision and documents later the same day.

The new service, which costs £600 (about Dh2,700) in addition to the regular visa fee, is aimed at those who want extra speed and flexibility.

It is completely optional.

The service can be used to apply for long term, multi-entry visas, valid for up to 10 years, and also for long-term study and work visas.

"I am delighted that we are launching the UK super-priority visa service in the UAE – one of only a handful of countries where we provide this service.

"The super-priority visa service offers another option for tourists, business people and students who need to travel to the UK at the last minute," said Philip Parham, the UK's Ambassador to the UAE.

Emiratis wishing to visit the UK for up to six months will still be able to take advantage of the electronic visa waiver, which offers visa-free travel for those who register online at least 48 hours before their departure to the UK.

The following categories of customer will be eligible for the super-priority service for the following types of visa

• Tourist and short stay visas: Residents of the UAE or one of the Gulf Cooperation Council countries.

• Tier 2 (i.e. worker) visas: UAE residents.

• Tier 4 (i.e. long-term student) visas: UAE residents who are subject to different documentary requirements under Tier 4 of the Points Based System.

•Tier 5 (i.e. temporary worker) visas: UAE residents.

• Tier 5 (Creative and Sporting) visas: Those currently in the UAE for a purpose similar to the activity proposed to be undertaken in the UK.

From March 23, eligible customers who wish to use the new service, should book a super-priority visa service appointment when they make their visa application online, the embassy said in a statement.

Super-priority service appointments will be available between 08:00 and 10:00 Sunday to Thursday at the Visa Application Centres in Abu Dhabi and Dubai.

Follow Emirates 24|7 on Google News.