Sustainable City to showcase sustainable commitment during World Future Energy Summit 2017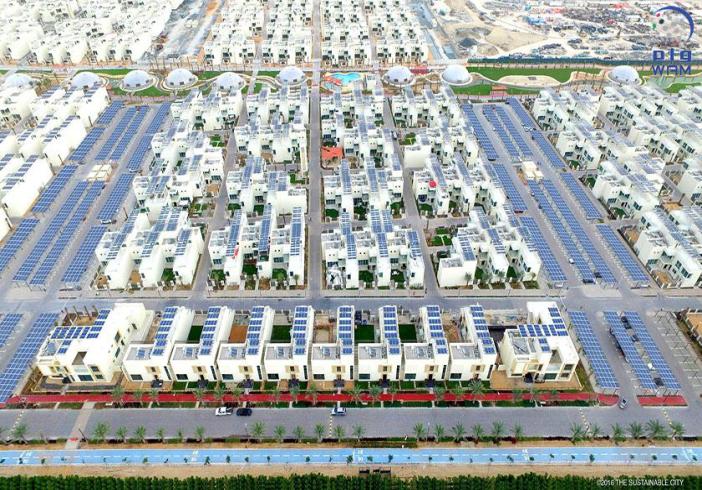 The Sustainable City, the first net zero energy city in Dubai and the Middle East's first operational sustainable community, readies itself to host the 10th edition of the World Future Energy Summit 2017, WFES.
The summit, to be held at the Abu Dhabi National Exhibition Centre from 16th to 19th January, is being hosted by Dubai for the second consecutive year.
The Sustainable City, comprising 500 villas spread across five residential clusters, houses around 1,000 residents with more than 250 villas already occupied.
The city, participating as a platinum sponsor, aims to showcase on a 300m stand its latest innovations during the summit, which will bring together local and global leaders in science, academics, policy, technology and business to highlight the region's first tangible steps in sustainable living.
"We are honoured to be participating for the second consecutive year at The World Future Energy Summit. The summit is dedicated to advancing future energy, clean technologies and energy efficiency, and our involvement is in line with our commitment to global efforts aimed at achieving sustainable development," said Faris Saeed, CEO at Diamond Developers, the real-estate company behind the Sustainable City.
Highlighting the Sustainable City's efforts in ensuring sustainable commitment, Saeed said, "Long before the term sustainability was introduced, we had been placing sustainable development at the top of our agenda. Aligning itself with Dubai's Green Economy Vision, the Sustainable City was specifically designed to focus on the three pillars of sustainability - economic, environmental and social. It has adopted many initiatives in this regard and made tremendous efforts towards the consolidation of sustainable development."
Aligning with Dubai's Green Economy Vision and the UAE Vision 2021, the Sustainable City has also announced its plans to commence construction of the second phase.
With the construction of the first net zero energy hotel building in Dubai, the first green school powered by solar energy and the development of the Diamond Innovation Center, which produces 140 percent of its own energy and thus will be the first negative lifecycle footprint building in the region.
Follow Emirates 24|7 on Google News.