Syrian wins Nissan Micra at DSF grand raffle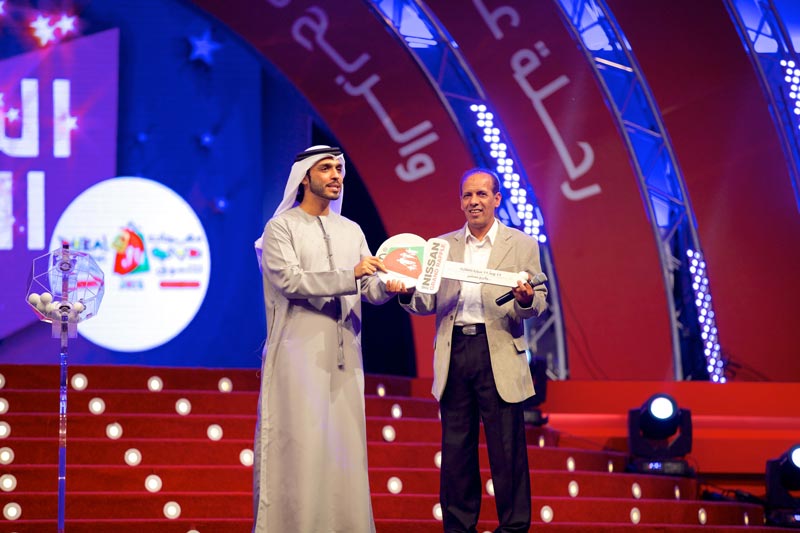 Syrian national Abdullah Eissa almost didn't fill out the coupons for the Nissan grand raffle at the 20th edition of the Dubai Shopping Festival (DSF).

"I have never considered myself lucky as I never win anything. I was not going to write my name on the coupons but the customer service representative at the Zoom outlet requested me to do just once," Abdullah said.

"I gave in and dropped the coupons and gave the other portion of the ticket to a colleague," he said.

That move proved rewarding for the 49-year-old who won a brand new Nissan Micra.

Abdullah had purchased three Etisalat recharge packs from a Zoom outlet on January 11 for which he got the Nissan grand raffle coupons. He was sleeping when the organisers called him, so didn't answer.

"They called me three times. When I woke up, I called back and I couldn't believe what I was hearing. Then I had to call my colleague for the tickets," he said.

Abdullah claimed he was still a bit unconvinced even while attending the prize distribution ceremony at Global Village.

"It was only when I held the official documents that I knew I had won for real," he said.

He plans to trade in his car for cash and use the money for his family.

Shoppers stand a chance to take part in the Nissan grand raffle every day and a Nissan Patrol every week for every Dh20 purchase at a Zoom/Pronto store and Dh30 spent for a car wash at Enoc/Eppco fuel stations. Dh100 spent for oil change or any AutoPro service gets customers a coupon for the raffle.

Ten Nissan models – Micra, Sunny, Sentra,Tiida, Altima, X-Trail, Murano, Z370, Pathfinder and Armada – are up for grabs.

Follow Emirates 24|7 on Google News.