Tailbacks as truck load spills on MBZ Road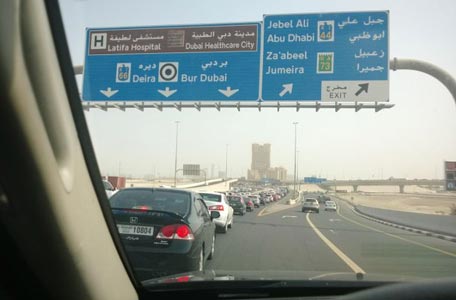 Commuters driving southbound on Sheikh Mohammed bin Zayed Road are being warned of debris on the busy highway following a truck load spill this morning.

Dubai Police has also issued an alert to the same, tweeting from it official Twitter handle: "A truck load spill causes heavy traffic congestion on Sheikh Mohammed bin Zayed Road after Al Rashidiya Bridge towards Abu Dhabi."

Tailbacks are being reported, with commuters also complaining of slow moving on the alternative Emirates Road.

Meanwhile, in the capital, Abu Dhabi police has warned commuters of reduced visibility due to dust on different areas, including highways.

Motorists are being urged to drive with caution.

The UAE's National Centre for Metrology and Seismology has warned the country will face fresh northerly winds, which will blow dust over flay areas, reducing visibility in the interior and western parts, with rain likely to hit late afternoon or early evening.
Follow Emirates 24|7 on Google News.