Taxis lift 45m passengers in Dubai during first quarter of 2017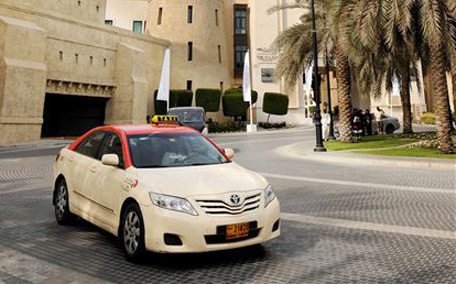 The number of people taking the taxi in Dubai were clocked at 44,883,737, and they took 25,795,251 trips during the first quarter of 2017.
The CEO of Public Transport Agency at the Roads and Transport Authority, RTA, Abdullah Yousef Al Ali commented, "Lifting 44,883,737 riders during the first quarter of this year is indicative of the huge demand for the service. It is a result of improvements we regularly introduce to taxis such as the offering of multiple means of fare payment (cash or credit cards), or training cab drivers to improve their attitudes and practices."
The enormous number of passengers were served in 25,795,251 trips run during the first quarter of 2017 by franchise companies, which have 10,038 vehicles in operation. The service breakdown during this period was as follows: - Dubai Taxi served 21,050,701 riders in 12,981,104 trips - Arabia Taxi lifted 4,413,867 in 2,536,705 trips - Cars Taxi served 9,241,253 riders in 5,311,065 trips.
- Metro Taxi served 3,471,457 riders in 1,995,090 trips - National Taxi lifted 6,534,339 riders in 3,755,367 trips - And City Taxi offered services to 172,121 riders in 98,920 trips.
"The RTA leadership accords considerable attention to the taxi service run by Public Transport Agency as the service offers privacy sought by many users. Efforts made in this field and other mass transit services aim at realising RTA's third strategic objective – happiness of people - and vision - safe and smooth transport for all," he added.
Follow Emirates 24|7 on Google News.