Tejar Dubai launches smart app for Emirati businesses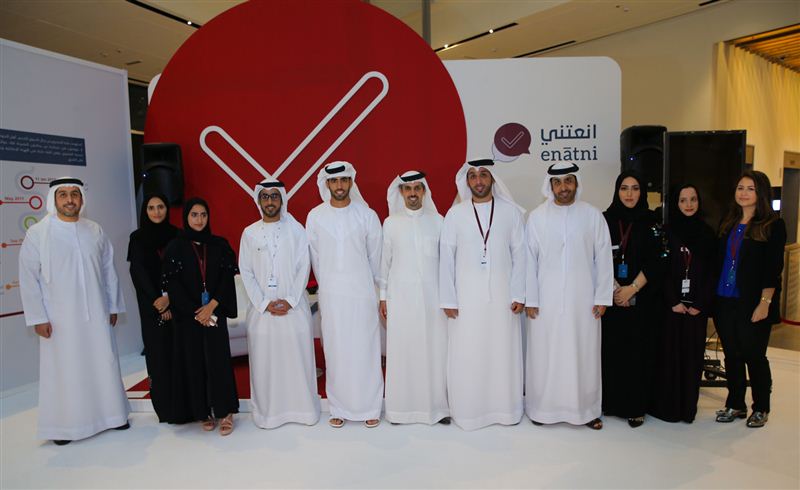 Tejar Dubai, an initiative of the Dubai Chamber of Commerce and Industry, recently launched "Enatni", an app designed to boost the exposure of Emirati-owned businesses.
The app is the 27th commercial project launched under the Tejar Dubai entrepreneurship development programme, while it supports Dubai's transformation to a global smart city.
A launch ceremony at Dubai Design District was attended by Sheikh Dhiyab bin Zayed Al Nahyan, H.E. Hamad Buamim, President and CEO, Dubai Chamber, H.E. Abdulla Al Shaibani, Secretary General of the Executive Council of Dubai, and representatives from the local business community.
The smart application provides comprehensive information on Emirati-owned businesses and institutions that operate in a wide variety of industries.
The digital platform currently features more than 1,000 companies and commercial projects, and helps federal and local agencies identify the services and sectors where Emirati entrepreneurs are active.
During the ceremony, H.E. Buamim explained that smart apps are increasingly changing the way business is done in Dubai, and said that there is a clear need for more digital platforms that meet the demands of the local market.
He noted that smart applications like Enatni fall in line with the government's approach to offer smart services and solutions, and added that the Chamber's new strategy places a strong emphasis on supporting and developing Dubai's entrepreneurial ecosystem.
H.E. Hisham Al Shirawi, 2nd Vice Chairman, Dubai Chamber, and Head of Tejar Dubai Selection Committee Panel, said that Enatni addresses the need for practical and valuable information on business ventures launched and owned by UAE nationals, adding that the platform can support public-private sector collaboration in the future.
Abdullah Al Zaabi, Founder of Enatni, said he expects the number of projects listed on the app to reach 5,000 by the end of this year, and revealed that 5 permanent job opportunities were created to build and manage the platform.
Al Zaabi praised the support provided by H.H. Sheikh Mohammed bin Rashid Al Maktoum, Vice President and Prime Minister of the UAE and Ruler of Dubai, to young Emirati entrepreneurs which has enabled them to realise their potential and contribute to the emirate's private sector and economy.
Enatni offers a variety of user features, including a business directory, communication channels, access to training and networking, as well as reviews. The easy-to-use application is available on the Apple Store and Google Play Store.
Follow Emirates 24|7 on Google News.