'The Scorpion' launched by Sharjah Police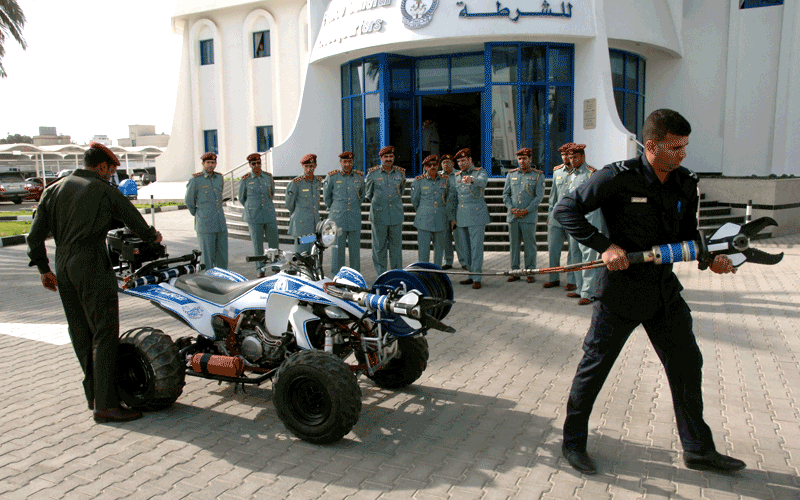 Major General Hamid Mohammed Al Hadidi, Commander-in-Chief of Sharjah Police launched the new rescue bike dubbed the 'Scorpion'. It will soon join rescue and ambulance service of Sharjah Police.
It is to be used in car accidents and cases where people are stuck or the vehicle is on fire. The bike has a pair of scissors to hydraulicly cut through car wrecks. It also has a fire extinguisher.
Being a bike, it can get access quickly to the scene, whatever the level of congestion or obstacles, especially to those accidents that occur in rugged or desert areas as well as busy streets or narrow lanes.
Al Hadidi appealed to drivers to be careful and abide by the terms of safe driving to prevent accidents.
Follow Emirates 24|7 on Google News.