Three-car pile-up in Abu Dhabi kills 2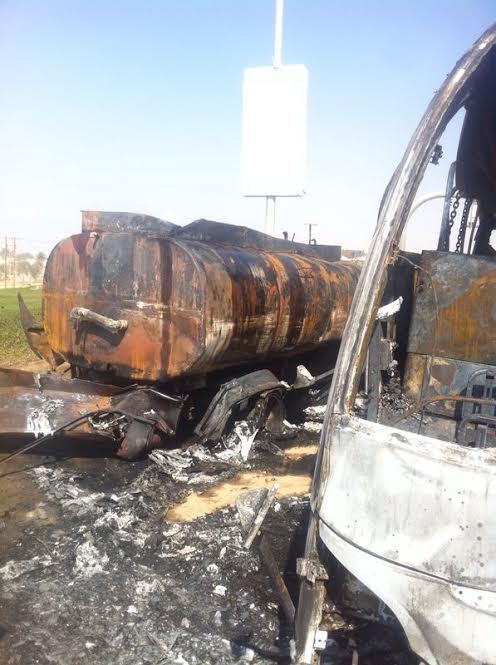 A three-car pile-up accident on Friday morning in Zayed City in the Western Region, Abu Dhabi, killed two people and left seven with injuries.
The accident occurred due to heavy fog and reduced visibility.
Colonel Hamad Nasser Al Balushi, Head of Peripheral Regions Traffic Department, Abu Dhabi Police Traffic and Patrols Directorate, said a pick-up, a bus, and a petrol tanker had crashed into one another, which resulted in the bus and tanker erupting in a ball of fire.
No sooner than the accident was reported that rescue teams rushed to the site and transferred the injured to hospital. "Five of them have been discharged after receiving treatment," he added.
Col Balushi urged motorists to exercise caution while driving on internal and external roads, especially during the late hours of the night until the early hours of the morning.
He explained the importance of leaving sufficient distance between vehicles, and refraining from overtaking vehicles.
Five of the injured have been discharged after receiving treatment (Supplied)
He also reminded motorists about driving errors, such as using hazard lights while driving in fog, which may lead to accidents.

He called upon heavy vehicles' companies, operators and drivers to avoid using roads during fog, until the fog clears and total visibility is restored.
He also reiterated his warning to motorists to stop their vehicles off of the road, turn off their warning lights, and take all precautionary measures that will assure their safety while driving in foggy conditions.

Follow Emirates 24|7 on Google News.