Three supermarkets in Sharjah robbed simultaneously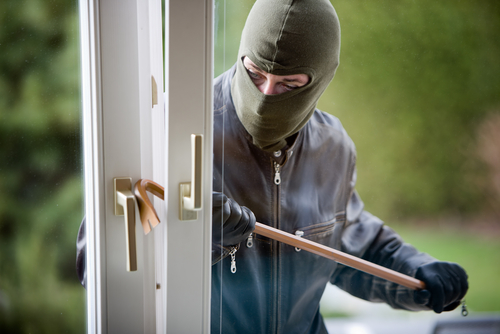 Sharjah Industrial Area 3 witnessed serial robbery last Friday, leaving small business establishments and owners worried about the safety of their shops.

After the employees had closed for the night and left the three shops, thieves broke into them.

When the employees returned to work the next they realised that the shops had been broke into.

Al Qoud Grocery, Lualu Athul Madina Supermarket and Nana Grocery, all belonging to the same owner, were robbed in a uniform pattern.

The glass doors of all the three groceries were smashed and the cash kept in the drawer was missing. Telephone cards and other items were also stolen from the three shops owned by an Indian national from Kasargodu, Kerala.

CCTV footage in one of the groceries shows an African-origin man entering the shop after 1.30am.

Sharjah Police is investigating the case.

"It is the first time that three shops owned by the same owner in the same building have been simultaneously robbed and an identical manner," said a source from Al Qoud Grocery.

Grocery owners in the neighbourhood said they are witnessing increase in other types of cheating as well.

They are also worried about the growing theft incidents.

"Cheating and robbery is a regular problem for small groceries like ours. Yesterday, a customer came in a vehicle and ordered Dh200 Etisalat and Dh200 Du telephone cards. Once we gave the telephone cards, the customer asked for two red bull bottles. When we went inside to take the red bull bottles, he drove away in his vehicle without paying for the telephone cards. We are a small grocery and losing Dh400 is a big loss for us," said an employee of Najmat Al Waha Grocery.

Groceries are also being duped when customers place orders from residential buildings in the adjacent areas.

Customer will order telephone card or other items worth Dh100 or Dh200 and give us a flat number. The customer will ask the owner to send Dh1,000 as he does not have change.

When the boys from the shop go for delivery, someone will be waiting half way and ask the grocery boy whether he is going to certain flat number.

On confirming that, the customer would tell the grocery boy to give the change to him and deliver goods in the flat and collect the Dh1,000 note.

Upon reaching the flat, the owner denies placing any order. In the meantime, the stranger would have fled with the change.

Sharjah Police have started investigating the three robberies.
Follow Emirates 24|7 on Google News.