Thursday is deadliest road day in Dubai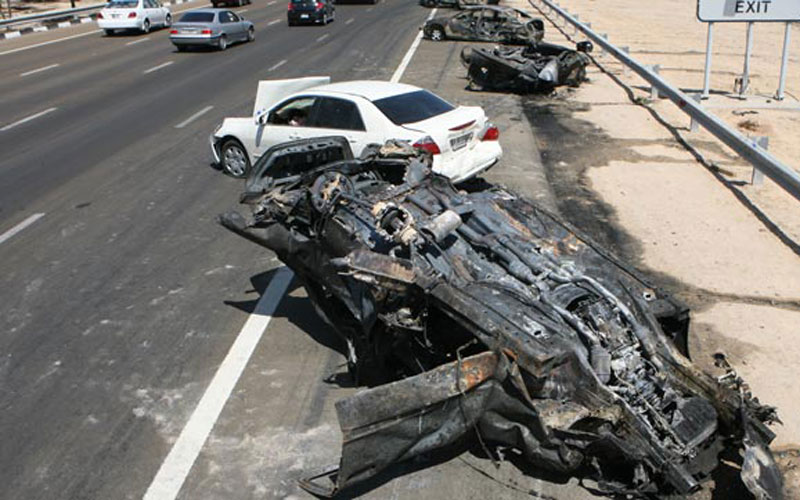 Road accidents killed 154 people in Dubai in 2010 and Thursday emerged as the deadliest day as it comes ahead of the weekend, police statistics showed on Sunday.
The death toll accounted for eight per 100,000 people, sharply down from 2009, when 225 people died on roads, accounting for 12.7 per 100,000, showed the statistics published in the semi official Arabic language daily Alittihad.
A breakdown showed Thursday was the deadliest day in 2010 in terms of road deaths, which stood at 33.
The figures, provided by deputy director of Dubai traffic police Lt Colonel Saif Al Mazroui, showed the 26-30 year age group was the main victim, recording 34 deaths in 2010.
The report also showed Emirates and Sheikh Zayed roads remained the deadliest scenes, where 23 and 15 people were killed in accidents last year respectively.
In 2010, road mishaps also serious injured 176 people while 564 others suffered from medium injuries and 1,209 were slightly hurt.
Follow Emirates 24|7 on Google News.