Tourist warning: no cross-dressing, public intimacy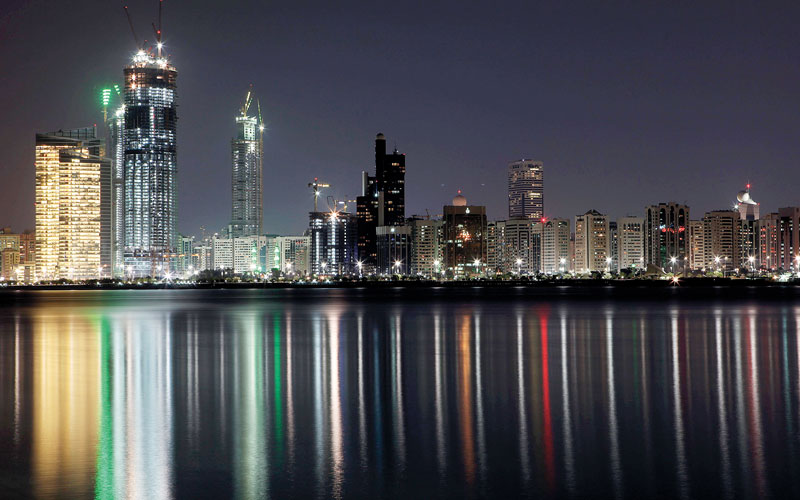 The capital's tourism police have finally issued a much-required guideline, warning tourists of the proper code of conduct that needs to be adhered to when visiting Abu Dhabi.
The flyer, which includes a call for respective clothing and acceptable behaviour in public, comes at the perfect time according to some, with the holy month of Ramadan fast approaching and the nationwide UAE dresscode debate still not resulting in a federal national policy.
Published in 12 different languages, the guideline briefly outlines a code of ethics that includes the ban on illegal drugs and substances in the country, no lewd behaviour in public, no cross dressing, respectful clothing, no prostitution or begging, amongst others.
The aim of the flyer is to raise the level of culture and knowledge of the country's traditions and customs in order to develop the concepts of tourism and spread awareness and culture of tourism, according to a statement issued by Abu Dhabi Police.
Brigadier Omair Al Muhairi, Deputy Director of Police Operations at Abu Dhabi Police General Headquarters, said in a statement: "As part of the development efforts exerted by Abu Dhabi Police to advance Tourism Police, and improve security services provided to tourists, to ensure their comfort and allow them to enjoy their time, as well as maintaining social security, the brochure was prepared to acquaint tourists with the guidelines of public morals, uncivilised and illegal acts and behaviours expected to be seen in touristic areas."
Brigadier Al Muhairi urged tourists not to hesitate to seek the Tourism Police's assistance in case of emergency, stressing its readiness to provide immediate assistance promptly, to reflect a bright image of the country.
Lt Colonel Muzeed Fahd Al Uteibi, Head of Tourism Police Department at the Criminal Investigation Department of Abu Dhabi Police added: "The rules also include prohibiting alcohol consumption outside licensed places, driving under the influence of alcohol.
"They also stress the need to carry proof of identity at all times, and show it to security officers upon request, to provide security for tourists."
Of the 14-point guideline, the flyer also explains that most businesses and malls accept major credit cards, therefore, it is advisable not to carry around big amounts of cash, as ATMs are available everywhere in Abu Dhabi.
Also, tourists are being warned they are strictly prohibited to enter or photograph restricted areas and opt for designated public beaches, under lifeguard supervision, and avoid isolated and secluded ones.
Tourists are also advised to refrain from eating, drinking or smoking in public places during the fasting hours of the holy month of Ramadan, which is expected to commence on July 21.
The brochure will be handed out at all touristic facilities including Abu Dhabi International Airport and hotel rooms.
They will also be distributed on embassies and consulates in order to provide best services to the tourists.
Even as the general public welcomed the guideline, social chatter over Twitter still urged for a more detailed explanation of 'respectful clothing'.
Said Farhan Al Kubaisi: "Does 'respectful' okay shorts in malls? Strappy, tight fitted tank tops on the streets? Ramadan is around the corner. If there was ever a need to have a guideline that highlights these things in more detail, that need is now."
Amira Khan concurred, tweeting: "It is commendable the Abu Dhabi Police has taken that first baby step in setting forth a guideline that people need to follow. But not just the tourists, but residents too need some clarification. I hope that isn't too far away."
Follow Emirates 24|7 on Google News.