TRA to highlight Internet of Things, cyber security challenges at IDEX 2017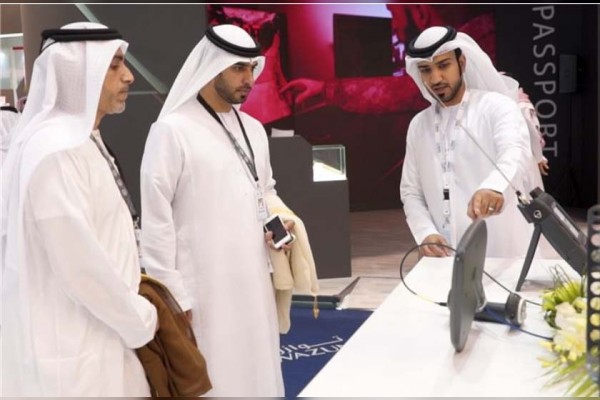 The Telecommunications Regulatory Authority's (TRA) Computer Emergency Response Team (aeCERT) and the Spectrum Management Affairs Department, are participating at the International Defence Exhibition and Conference (IDEX 2017), launched today in Abu Dhabi National Exhibition Center (ADNEC), and lasts for five days.
The aeCERT participation for this year includes significant topics and challenges in relation to cyber security, most importantly, an awareness presentation to highlight the enormous damage that may result from the abuse of the Internet of Things (IoT) in the absence of awareness among users about the methods of adjusting the settings securely. The team also presents the data leakage detection system, which assists the affiliates from different government entities to detect confidential data related to the entities, and which have been published mistakenly. It can also detect security vulnerabilities that could be exploited to carry out cyber-attacks. The visitors will be able to review the smart threats analysis system, which collects data on hacking incidents and associated evidence, as well as detecting sensitive undetected data that has been leaked by hackers.
Moreover, the Spectrum Management Affairs team will present the latest online systems in areas of frequency allocation and issuance of authorizations and permits for all wireless and radio services in the country. This would be implemented through a simple process and easy steps that allow the user to apply for spectrum authorization, pay the fees and print the authorization without leaving his office. The Spectrum Monitoring Section will also present its success in establishing a spectrum monitoring center in TRA, where the latest stations and software are available to support frequency allocation, solve harmful interference and provide a safe wireless communication environment in the country. Additionally, the team contributes in securing the use of frequencies in major events, and participates in reducing the cross-borders coverage of communication services from neighboring countries.
Commenting on this participation, Hamad Obaid Al Mansoori, TRA Director-General, said: "IDEX has a great importance, and it is considered a leading global platform in the field of defense industries, as well as related solutions and technologies. Hosting this event in the UAE Capital, Abu Dhabi, in addition to the distinct participation of leading companies and manufacturers is an indicator of the UAE strategic importance in this field, and reflects the sector's confidence in the growing importance acquired by the event every year."
"Our participation this year includes a range of projects and solutions that have been developed by national teams in TRA. These solutions have shown the existence of distinct national competencies able to prove their capabilities in fields of cyber security and information security, which are the basis of a reliable infrastructure to meet the needs of smart development and transition towards smart cities. We have been able in the UAE to achieve great accomplishments in this field, which has strengthened our leading position in this field on regional and global levels."
The visitors of TRA stand will be able to meet experts in information security from the aeCERT team, and discuss relevant topics in order to raise public awareness. Moreover, they will be able to communicate with engineers of spectrum affairs to inquire about services and modern technologies in this field.
Follow Emirates 24|7 on Google News.