Traffic Alert: Abu Dhabi car fire under control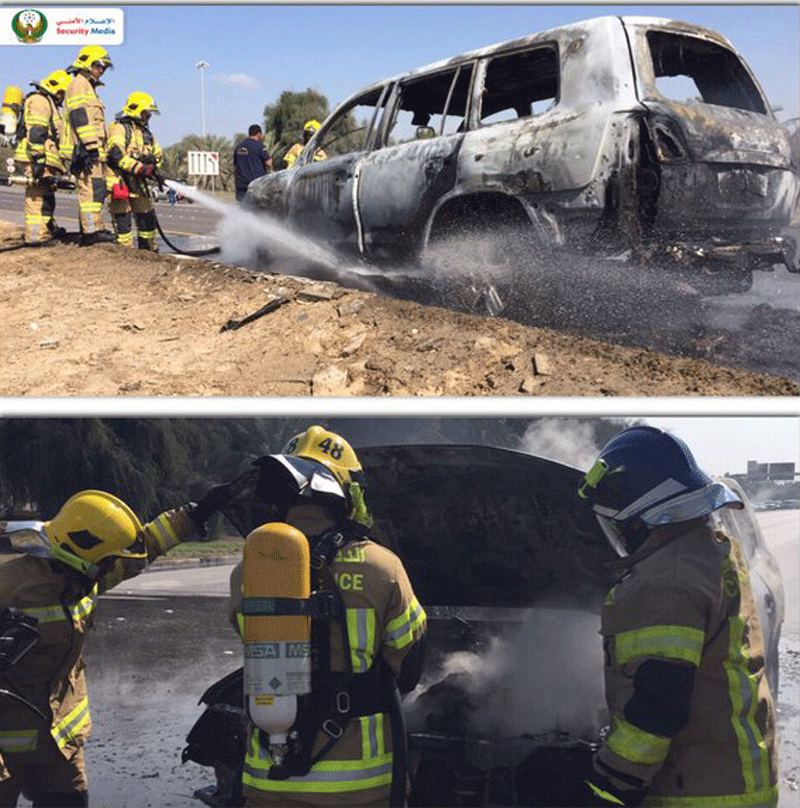 جهود الدفاع المدني في إطفاء حريق مركبة على شارع الخليج العربي باتجاه الخارج.. بعدسة الإعلام الأمني pic.twitter.com/LCE0ADFzJV

— MOIUAE (@moiuae) January 14, 2016
Abu Dhabi Civil Defence authorities have contained a fire that engulfed a vehicle earlier in the afternoon on Thursday.

The Ministry of Interior confirmed on its official social media account that a blaze had engulfed a white SUV on the Arabian Gulf Road, after the Bridges Compound.

A traffic built up in the area on both sides of the busy road persisted even at 1.45pm today, an hour after the fire broke out.
A video posted by MoI shows all that remained was a charred vehicle as Civil Defence crew contained the blaze effectively.



Follow Emirates 24|7 on Google News.