Treat domestic workers well, says MoI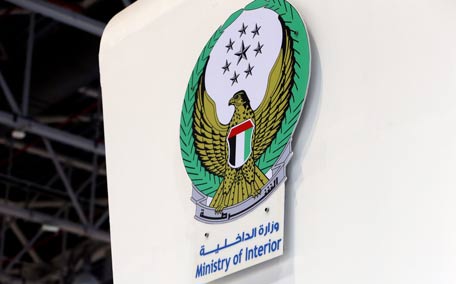 The UAE's Ministry of Interior (MoI) has urged citizens and residents to treat domestic workers well.

During a council in Al Samha in Abu Dhabi, officials and citizens discussed how treating the domestic workers humanely can positively impact their behavior and discourage them from committing any crimes.

Opinions and ideas were shared amongst the participants, where they agreed that the positive treatment of domestic workers also allows them to be included as a member of the family.

Members of society are urged to "Change the term 'servants' from your vocabulary to the term 'domestic workers' as the latter is more humanitarian," according to Colonel Saeed Salem Al Shamesi, Director of the Information and Follow-up Department at the Directorate General of Residency and Foreigners Affairs in Abu Dhabi.

Colonel Saeed Salem Al Shamesi added, "Treating the domestic workers well will yield positive results. Hiring foreign domestic workers is not a new thing, and it is not exclusive to certain countries. Because of this, we should be able to learn from and leverage everyone's expertise to reduce any negative effects that this situation may cause."

As participants at the council highlighted several key issues, Atiq Al Rumaithi, a participant, highlighted that some recruitment agencies obtain workers and encourage them to abscond.

Speakers also recommended fixing a maximum salary for the workers and to intensify the search for workers who abscond, who are known to run away usually as a result of not being paid well or being abused.

As running away was raised as a concern, unless domestic workers seek the right shelter, this leaves them vulnerable to potential dangers, particularly trafficking.

By the third quarter of 2014, the Dubai Foundation for Women and Children (DFWAC), has provided shelter and care services for 18 victims of human trafficking between the beginning of 2013 and the end of the first half of 2014.

"The helpline of DFWAC received 3,968 calls in the first nine months of 2014", according to Afra Al Basti, Member of the National Federal Council and the Director-General DFWAC.

Al Basti added that the calls received included 396 calls linked to women and children victims of violence.

According to the National Committee to Combat Human Trafficking report by the Ministry of State for Federal National Council Affairs, "Domestic workers are mostly comprised of women and vulnerable to exploitation, which is a key concern of the UAE as part of its obligations under the Convention on the Elimination of all forms of Discrimination against Women".

In addition, there's also a new law for domestic workers.

Colonel Al Shamesi explained how it regulates the rights and duties of the employers, employees, and recruiting agencies.

He also stressed that it will manage many loopholes that have previously held back efforts made to resolve existing problems while also providing privileges for the workers in agreement with their roles and improving the employer-employee relationship.

Lieutenant Colonel Dr. Salah Obeid Al Ghoul, Director of the Law Respect Culture Bureau at the Ministry of Interior, called upon families "to open the channels of communication with the domestic workers and to provide them with a healthy environment, and the necessities and stability of a decent life which make them feel as though they are being treated well."

During the exchange of opinions and ideas at this council entitled "Cultural Communication with Domestic Workers and its Impact on Reducing Crime", various members promoted the idea of intercultural communication, and recommended treating domestic workers in a humanitarian and a civilized manner based upon the morals of the Emirati society that are derived from the righteous teachings of the religion and in accordance with Arabic traditions.
Follow Emirates 24|7 on Google News.