Tremors rock Northern Emirates twice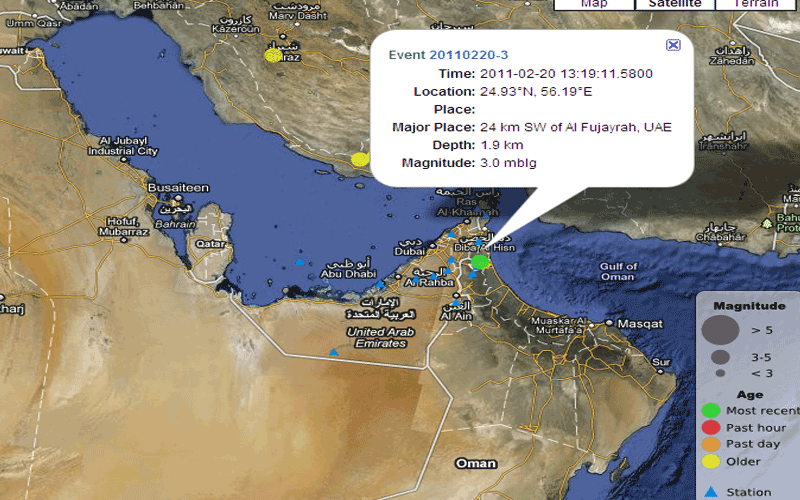 Tremors from earthquake were felt twice in the Northern Emirates on Sunday evening but there was no news of damage, according to the UAE's national network stations for monitoring earthquakes.
For the first time, the quake was felt in Fujairah and Hatta areas at 5.10 pm UAE time measuring 3.0 on the Richter scale. While the second quake was felt only in Fujairah at 7.10 pm measuring 2.0.
National Center of Meteorology & Seismology (NCMS) said the epicentre of the earthquakes was 24 kilometres southwest of Fujairah and 10 kilometres east of Hatta.
The residents living in the vicinity of epicentre said they felt mild tremors but there was no news of loss or damage.
On January 19, tremors from a magnitude 7.1 earthquake in Pakistan were felt across the UAE.
The UAE, which is located close to one of the world major earthquake zone in Iran, has some fault zones in the northern emirates.
Also see:
UAE is outside seismic belts: expert

Dubai, Abu Dhabi felt quake tremors

Series of quakes rattle Chile a year after disaster
Follow Emirates 24|7 on Google News.