Tumor removed from head of 14-day-old baby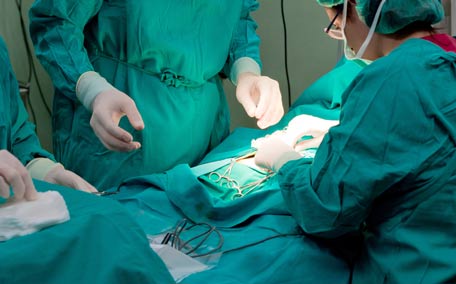 Doctors in UAE have removed tumor from the head of a 14-day-old baby, Al Ittihad newspaper reported.

Dr. Amr Al Shawarby, head of the Department of Neurosurgery at Tawam Hospital and the Medical Director of Neuroscience at (Seha) hospitals, revealed that they successfully conducted the surgery for a 14-day-old baby boy to remove tumor in his head.

The baby had a head injury which led to the creation of blood clot and pus and this could result in life-threatening complications in case it was neglected.

The doctor warned against the danger of such injuries, especially for children aged 2 to 5 years, which is mainly the result of families negligence and lack of attention towards the children.

He also warned against underestimating the seriousness of children injuries especially head injuries, which may lead to internal bleeding.

Al Shawarby pointed out that the appearance of blood concentrations in the brain of the child and lack of activity is one of the symptoms of severe injury in the brain that require immediate transfer to the hospital.
Follow Emirates 24|7 on Google News.