Two new bridges open on Al Maryah Island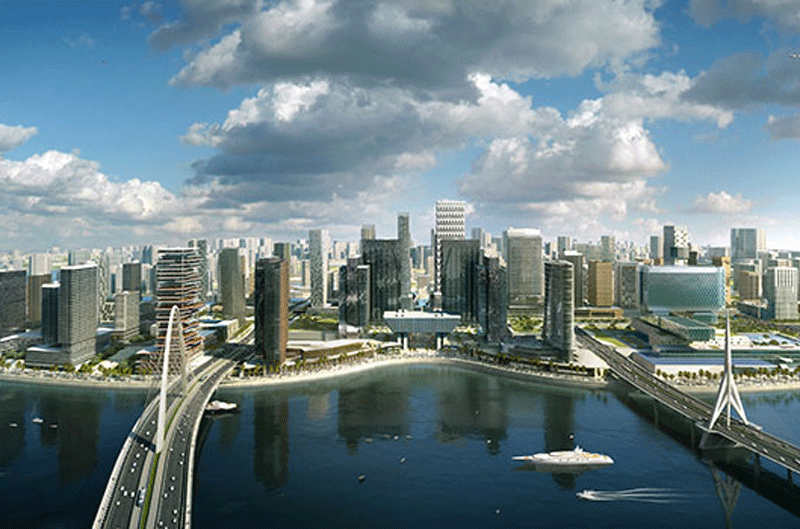 Mubadala Real Estate and Infrastructure, the master developer of Al Maryah Island, on Monday announced the opening of two new bridges on the island.
One bridge links Al Maryah Island with Hamdan bin Mohammed Street on Abu Dhabi Island to the west, and the other is connected to Al Reem Island to the east. The developments add to the four existing bridges located in the southern half of the island, making Al Maryah Island one of the most accessible islands in the emirate.
Ali Eid AlMheiri, Executive Director of Mubadala Real Estate & Infrastructure, said: "The bridges form a central part of Al Maryah Island's sustainable transport network, which complements Abu Dhabi's 2030 vision. We look forward to seeing residents, workers and tourists benefit from the island's improved connectivity, which will also help further cement its position as the premier business and lifestyle destination in the capital."
The next phase of construction of Al Maryah Island's waterfront Promenade is scheduled to begin by Q3, 2016. The waterfront Promenade is a vibrant public space that offers fantastic views of the city and links an assortment of cafes, bistros and restaurants situated at the island. It is also known for hosting regular events for the community. The Promenade currently stretches from the soon-to-be opened Four Seasons Hotel Abu Dhabi at Al Maryah Island to Cleveland Clinic Abu Dhabi. Once the extension is complete, the Promenade will encircle the entire southern half of the island, adding a further 2.06km of walkway. Eventually, the Promenade will cover the entire perimeter of island, stretching 5.4km.
The developers of Al Maryah Central – a soon-to-open, super-regional shopping destination at Al Maryah Island -- has announced that the project remains on schedule with completion expected in early 2018. It will be located at the centre of the island and include 2.3 million square foot of retail space. Al Maryah Central will be home to the first-ever international Macy's department store and Abu Dhabi's first Bloomingdale's. It will also include a roof top food hall, over 145 dining options, a multi-screen cinema, health club, food market, children's entertainment and rooftop parks. Furthermore, the precinct will feature two, 400,000 square foot integrated towers, comprising a mix of hotel serviced and residential apartments and luxury residences.
Follow Emirates 24|7 on Google News.