Two-third of UAE residents say "we are not fat"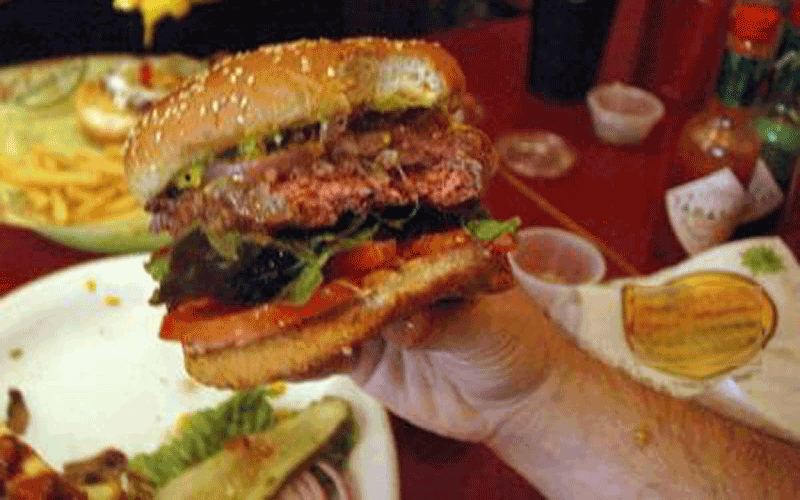 Two thirds of UAE population say they are not obese while a half of the residents claimed that their health has improved in recent times, according to two latest surveys released on Sunday.
The studies revealed that over three-quarters of residents of the UAE and Saudi Arabia are extremely positive about their health and well-being and the vast majority is not concerned by their weight.
However, this optimism may be misplaced as national trends in obesity and chronic diseases paint a different - and much more alarming - story. The in-depth country studies were commissioned by Philips as part of their Index for Health & Well-being. The report explores current trends in health and well-being for the GCC in order to achieve a more intimate understanding of the specific healthcare attitudes, needs and challenges of the region.
The main scores on levels of health and well-being for the GCC countries are the highest surveyed globally (Saudi 78 per cent, UAE 88 per cent). This indicates both countries are very satisfied with their overall health and well-being. The high scores are underpinned by very strong ratings for physical and mental health, high satisfaction and importance placed on personal relationships and relatively low perceived stress levels.
The lowest satisfaction scores in the region are for job related issues such as earnings and cost of living.
Diederik Zeven, General Manager Middle East of Philips Healthcare, said: "Rewarding as it is to see such positive perceptions in the Middle East - it is also a possible matter of concern as it could indicate a serious lack of awareness of the implications of increasing obesity and other underlying health trends in the region.
Nearly half those surveyed believe that their health has improved in recent times (Saudi 47 per cent, UAE 45 per cent), which again is counter to the scientific evidence on national trends."
Respondents in Saudi cited diabetes, obesity and arthritis as being the top three major threats to their health over the next five years. In UAE these issues were ranked slightly lower, coming after declining vision, viral infections and high cholesterol. The absence of cardiovascular disease appearing among the top ranking issues is of interest given that it is in fact the number one killer in the region. In both countries women were more worried than men about conditions that might affect them in the next five years, suggesting a somewhat more realistic view of their likely future health status.
"This could represent a major challenge for those seeking to improve the country's health and well-being and highlights the need for a concerted effort to raise awareness of risk factors and the need for lifestyle changes", commented Dr. Wael Al Mahmeed, Head of the Division of Cardiology and Deputy Chief Medical Officer at Sheikh Khalifa Medical City (SKMC), Abu Dhabi - UAE.
International statistics showed a much less optimistic picture than the self-reported scores. They indicate that, far from having the best health and well-being, the two countries head the world rankings for many diseases.
For example, it has the highest prevalence of diabetes with rates of 17 per cent in Saudi Arabia and 20 per cent in UAE, (versus a world average of six per cent) with steep annual growth projections of four per cent in Saudi and two per cent in the UAE. The region also has the fastest growing incidence of cardiovascular disease with its associated death rates (26 per cent in Saudi, 25 per cent in UAE). In addition to the massive impact on the overall health and well-being of the population, these trends are putting an enormous strain on healthcare resources.
Interestingly, whereas only 25 per cent of men and 28 per cent of women in the UAE consider themselves to be overweight, the WHO suggests the reality to be quite different, stating that approximately 67 per cent of men and 72 per cent of women are overweight. Perceptions in Saudi are similarly different to WHO obesity figures - with 51 per cent of women considering themselves are overweight, versus the WHO figure of 66 per cent. Men in Saudi appear to be in complete denial with 25 per cent classing themselves as overweight versus a real obesity statistic from WHO of 63 per cent.
The vast majority of people believe that good health depends on personal effort (Saudi 91 per cent, UAE 90 per cent), but there is little evidence of people taking action to look after their health as many are in denial about weight issues, doctors visits are relatively infrequent. In terms of weight loss the most likely method for stated, was altering or lowering food intake and those surveyed reported that they would be receptive to tools to help them do this. Interestingly, increasing exercise was one of the least popular weight loss options, despite exercise reducing chronic disease.
"Healthcare in the Middle East is facing multiple challenges such as rising chronic disease, shortage of healthcare personnel. At Philips we recognize the need for meaningful innovations to support diagnosis and management of chronic diseases. In addition, finding cost-efficient ways of delivering healthcare solutions that help to improve people's lives, is of paramount importance", commented Steve Rusckowski, Chief Executive Officer, Philips Healthcare.
Follow Emirates 24|7 on Google News.