Tyre change wins Emirati Nissan Altima at DSF draw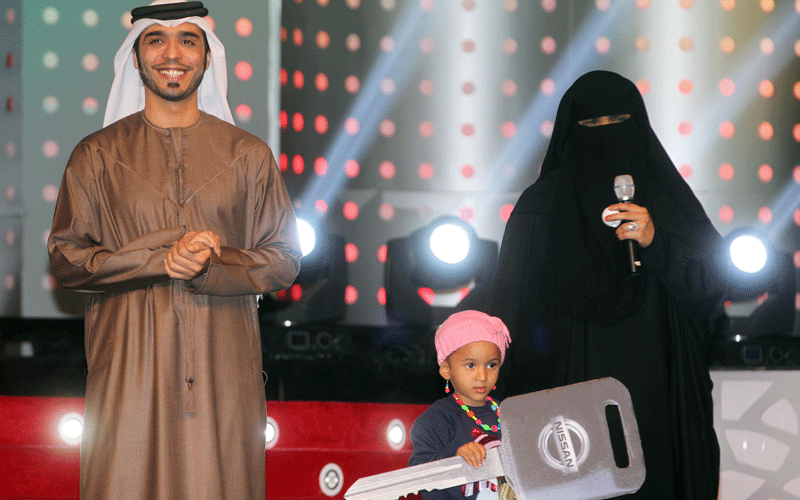 Little did Emirati Yousef Ahmed Nakib know that a trip to the local petrol station to change the tyres of his car would turn lucky for him.

It won him a brand new Nissan Altima at the raffle draw during this Dubai Shopping Festival.

Nakib had got 20 Nissan Grand Raffle coupons for the changing tyres, and he had dropped them in the box for the draw with the names of his five children, his wife and his own.

Within hours after dropping the coupons, the ticket which had his three-year-old daughter's name Reem Nakib on it was picked.

It was Yousef's mother and sister who first heard the news, when they were watching the live TV telecast of the draw.

Yousef's other family members, who also saw the telecast, had called to congratulate him.

He, however, waited till he got an official confirmation from the Global Village before starting the celebrations.

"I am very happy with the win and thankful to the organisers of the Dubai Shopping Festival," he said.

He participated in a second draw, and won his three-year-old a Nissan Altima.

Yousef has yet to decide what he will do with the grand prize.

The Nissan Grand Raffle offers every shopper, who has spent a minimum of Dh20 towards non-fuel services at Enoc and Eppco stations, the chance to win one of 14 top models from the brand's eclectic line-up of cars and SUVs.

Follow Emirates 24|7 on Google News.