UAE 'almost impatient' to modernise government: UN deputy chief Jan Eliasson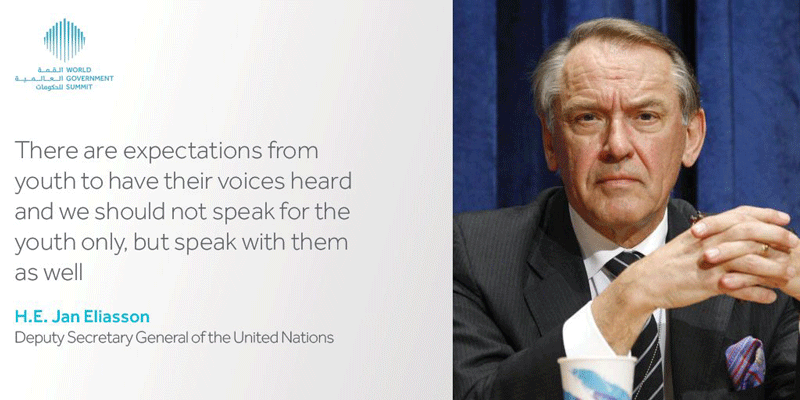 UN Deputy Secretar-General Jan Eliasson said the UN is grateful to the UAE for hosting the World Government Summit.
Eliasson said, "We simply have to do better and together and address our shared 21st century national and global challenges.
"We saw the news last night of the reform plans of the leadership of the UAE and notice the important, almost impatient, move to modernise government.
"Minister of youth at 22, quite impressive. And a Minister of Climate.
"Reform is crucial now. Especially when we have to live up to two landmark agreements of last year, sustainable development goals. And the seminal historic agreement of climate change in Paris.
"Agenda 2030 is the most important step taken. People of the world have high expectations and we have to adhere to that.
"Leave no one behind. We have to save all human beings from the tyranny of poverty.
"We are the first generation in history to think of conditions of life on the planet for future generations.
"This shared vision offers hope at a time when many countries are confronted with crisis and economic stress.
"Our challenge is to bring to life the agenda of the Paris Accord and bring them to the people.
"The UN charter starts with 'We the people'. We are accountable to them.
"Four guiding principles that will take us forward are: Universality, integrated agenda, using the agenda as a framework for its goals, keeping careful track of progress," said Eliasson.
Follow Emirates 24|7 on Google News.