UAE and Saudi agree to look for joint strategic partnerships: Saudi minister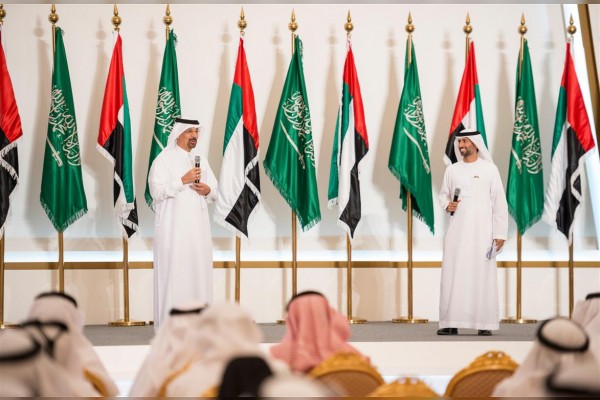 The United Arab Emirates and Saudi Arabia have agreed to look for joint strategic partnerships during a joint retreat held in Riyadh on Thursday, according to Saudi Minister of Energy, Industry and Mineral Resources Khalid bin Abdulaziz Al Faleh.
"This blessed journey will achieve its goals," he said in a statement to the Emirates News Agency, WAM, during the second Joint UAE-Saudi Al Azm Retreat, named after the Arabic word for determination.
More than 200 government officials and experts from various government and private organisations from both countries joined the retreat to discuss ways of driving growth in the industrial and energy sectors.
Al Faleh praised the UAE for making success in the energy sector, and renewables projects in particular, noting that through this significant progress, the UAE has set a global model in the sector.
The sessions held as part of the retreat aim to benefit from this "added value" as well as from existing co-operation between the two countries in the manufacturing and petrochemical industries, he said while citing other sectors such as the auto, pharmaceutical, aluminum and aviation industries as potential areas for further co-operation.
Through integration, consultation and searching for common opportunities, the two countries can maximise this value in these sectors, Al Faleh said.
Follow Emirates 24|7 on Google News.