UAE Cabinet approves UAE Model for Government Leadership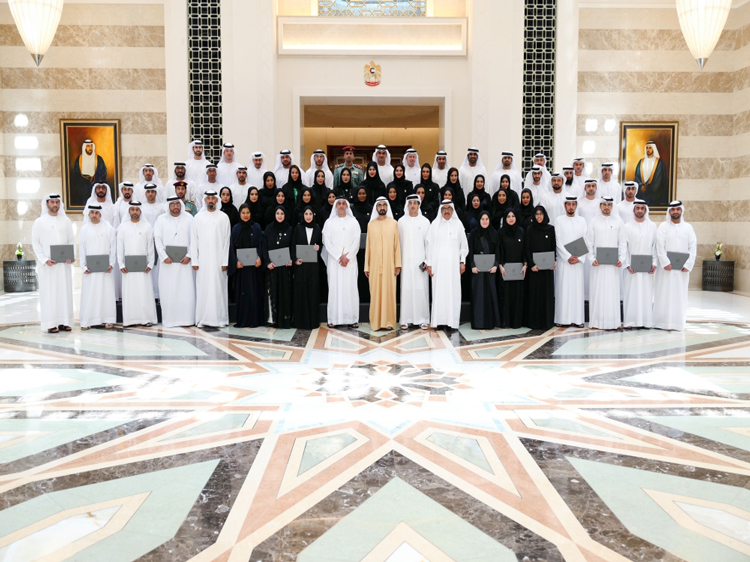 The UAE Cabinet has approved the UAE Model for Government Leadership which is based on three pillars including leadership spirit, future outlook, accomplishment and influence. The Model highlights the criteria required for the 21st century leaders, which was launched by His Highness Sheikh Mohammed bin Rashid Al Maktoum, the Vice President, Prime Minister and Ruler of Dubai, in 2015, and aims to streamline efforts of UAE Government to achieve UAE Centennial 2071 strategy.
"The UAE journey towards the future requires continuous development efforts that focus on UAE nationals, build their capabilities, enhance their skills, and equip them with the right tools to face the future challenges," Sheikh Mohammed said. "We approved the UAE Model for Government Leadership as a new addition to the government efforts to prepare leaders and build capabilities of cadres and national competencies. We want to develop government work process to be in line with our efforts in building future governments," Sheikh Mohammed said.
"The UAE, under the leadership of President His Highness Sheikh Khalifa bin Zayed Al Nahyan, and follow up of His Highness Sheikh Mohamed bin Zayed Al Nahyan, Crown Prince of Abu Dhabi and Deputy Supreme Commander of the UAE Armed Forces, invest in its citizens and provide all what it takes to ensure their success, as we are aware of the importance of their role in the development of the country. We want to maintain this momentum and increase it to achieve the UAE Visions 2021, and UAE Centennial 2071 strategy," His Highness said.
Speaking during the graduation of the 4th and 5th batch of Executive Leadership Programme, His Highness said that leadership in government work is not about title or position but about continuous development and efficiency, as well as looking ahead and being proactive in facing challenges. "We are proud of the graduation of 1000 leaders, and we expect quality addition from you in our development journey," His Highness addressed graduates.
The graduation ceremony was attended by H.H. Lt. General Sheikh Saif bin Zayed Al Nahyan, Deputy Prime Minister and Minister of the Interior, H.H. Sheikh Mansour bin Zayed Al Nahyan, Deputy Prime Minister and Minister of Presidential Affairs.
Based on the model of 21st century leader Sheikh Mohammed bin Rashid Al Maktoum, the UAE Government leaders programme launched the Strategic Leadership Programme to second line leaders in the Federal ministries and Government agencies, targeting CEO's responsible for setting strategic direction of entire organisations. This programme have been designed to strengthen the expertise of this category to be constructive and inspiring leaders in the government.
Strategic leadership programme is intended to be organised in the form of, specialist meetings and seminars. This is to enhance the expertise of government leaders and brief them on developments in global trends in various fields, and focuses on understanding and assessing future leadership skills and encourage strategic thinking, reviews the latest global trends and throughout the programme they exchange experiences and opinions with international hosts and experts.
The Executive leadership programme is designed to target under-secretaries, executive directors and directors responsible for taking strategic decisions in organisations across sectors in the State, including federal, local and private sectors. The programme focuses on a group of competencies divided into six units, implemented throughout eight months.
Follow Emirates 24|7 on Google News.