UAE celebrates World Biodiversity Day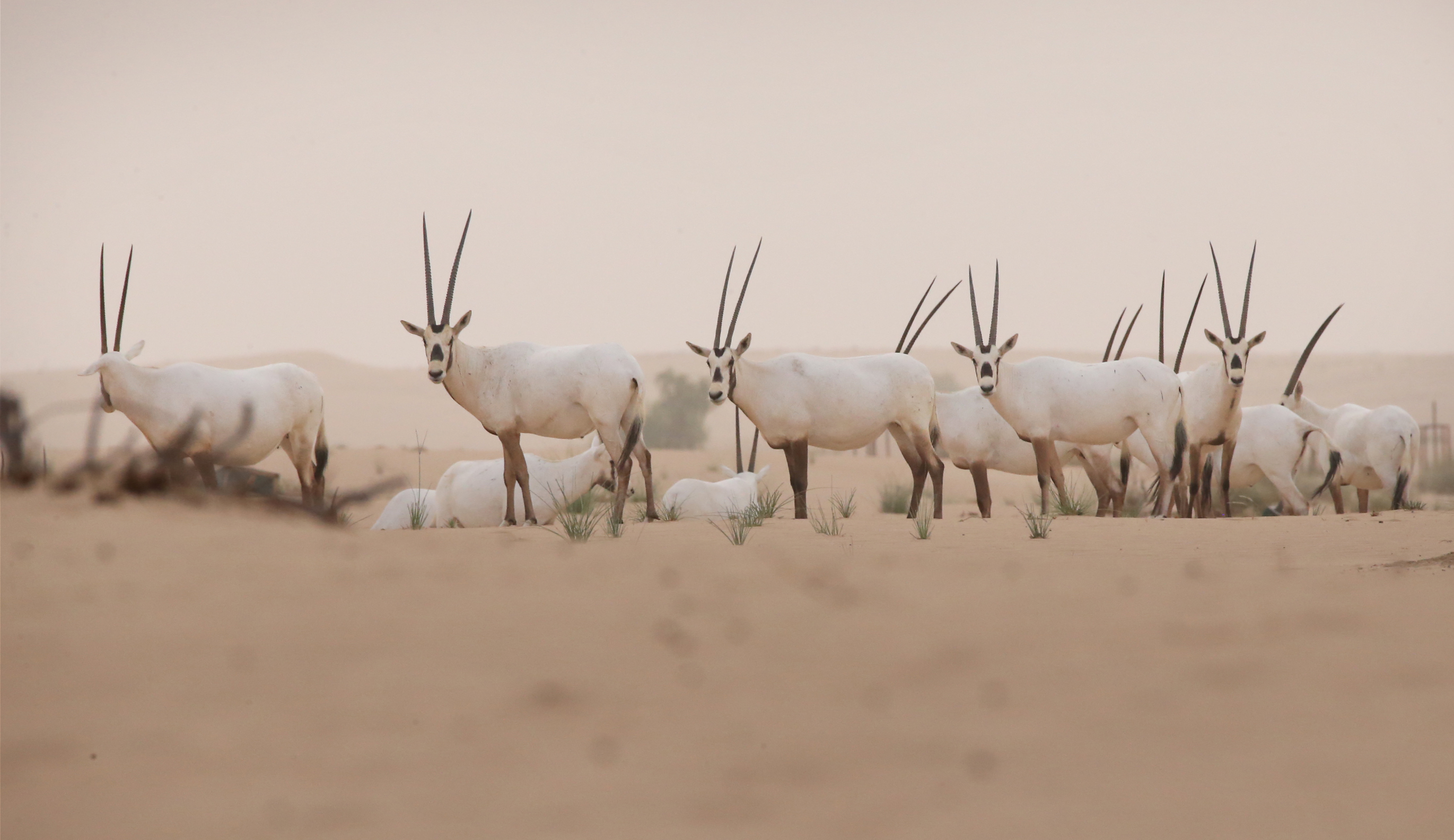 The UAE is joining the world in celebrating World Biodiversity Day, marked annually on 22nd May, with this year's celebration coming under the theme of "Biodiversity and Sustainable Tourism".
Marking the day tomorrow, Muna Omran Majed Al Shamsi, Acting Director, Biodiversity Department at Ministry of Climate Change and Environment, said that biodiversity is the foundation of life on the planet, a key element of ecosystems that provide many goods and services that support the well-being of the economic community.
"UAE Vision 2021 underscores the importance of the conservation of the rich natural environment of the state from the dangers of human activities through preventive measures such as reducing carbon emissions and through regulatory measures that protect fragile ecosystems from urban expansion," she said, adding that this is one of the core functions of the ministry in the national biodiversity strategy.
"The strategy aims at addressing the underlying causes of biodiversity loss by integrating biodiversity values across all sectors of the country. It also aims to reduce direct pressures on biodiversity, promote sustainable use, and improve the state of biodiversity by conserving ecosystems, species and genetic diversity," she added, going on to say that the ministry is keen, through the preparation of the strategy, to align national goals with the goals of international treaties on biodiversity.
The UAE has a relatively rich biological diversity that includes a range of ecosystems and terrestrial and aquatic habitats. Many species are characterised by their unique adaptation to the UAE environment and special climate conditions. Accordingly, the UAE has taken several measures to conserve biodiversity while many studies have been carried out on species and habitats, most notably the study of large flamingos and raptors, surveys of vertebrates, the study of non-indigenous species and field surveys.
The UAE has also established natural protected areas, the number which increased from 19 in 2010 to 43 in 2016, occupying 14.35 percent of UAE area, a total of 18,000 sq. kilometers.
Al Shamsi said that the Convention on Wetlands of International Importance, Ramsar, now includes six protected areas in the country, including Wadi Al Wurayah Nature Reserve in Fujairah, Al Wathba Reserve in Abu Dhabi, Ras Al Khor Wildlife Sanctuary in Dubai, Sir Bo Naair in Sharjah, and the recently added Bul Sayayeef Marine Reserve in Abu Dhabi.
The assessment of effectiveness of protected area management is a key element in the development of these areas. Since 2014, stakeholders in the UAE have been using METT, a tool developed by the World Wide Fund for Nature for tracking and monitoring progress in achieving the objectives of protected areas. In 2016, the average effectiveness of the protected area management at the national level was about 67 percent, beating the global average of 53 percent, she concluded.
Follow Emirates 24|7 on Google News.