UAE celebrates World Thalassemia Day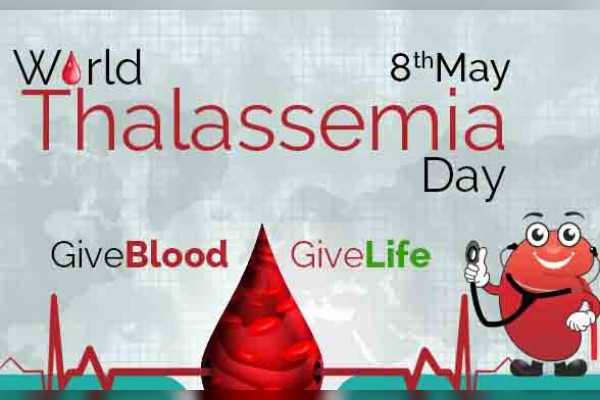 The UAE is joining the world tomorrow, Monday, in celebrating the World Thalassemia Day through various activities and events at schools, colleges and other institutions to promote awareness of the disease in cooperation with government and private organisations.
Thalassemia patients need more than medical treatment to be able to continue their fight against the disease, Deputy Chairman of the Board of the Emirates Thalassemia Society, Abdulbaset Merdas, said in statements to WAM.
"People with Thalassemia need moral, social and financial support as well as training and rehabilitation. The society provides all Emirati and expatriate patients with financial support that covers school fees, weddings and medicines," Medras said.
The Society will also honour winners of a competition revolving around Thalassemia. Students from public and private institutions across the UAE participated in competition organised to raise awareness of thalassemia, an inherited blood disorder that affects the body's ability to create red blood cells.
The competition is organised under the patronage Sheikha Sheikha bint Saif bin Mohammed Al Nahyan, Chairperson of Emirates Thalassemia Society, and wife of H.H. Dr. Sheikh Sultan bin Khalifa Al Nahyan, Adviser to the UAE President.
Thalassemia is an inherited blood disorder that affects the body's ability to create red blood cells, where the body makes an abnormal form of hemoglobin, the protein in red blood cells that carries oxygen. The disorder results in large numbers of red blood cells being destroyed, which leads to anemia, according to Dr. Fareeda Al Marzouqi, a consultant in pediatric haematology and oncology at the Shaikh Khalifa Medical City in Abu Dhabi.
Treatment of thalassemia depends on the type and severity. Treatment for those with more-severe disease often includes regular blood transfusions, iron chelation, and folic acid, Symptoms depend on the type and can vary from none to severe. Often there is mild to severe anemia (low red blood cells). Anemia can result in feeling tired and pale skin. There may also be bone problems, an enlarged spleen, yellowish skin, dark urine, and among children slow growth, she noted.
People who have alpha or beta thalassemia trait can have mild anemia. However, many people who have these types of thalassemia have no signs or symptoms.
Follow Emirates 24|7 on Google News.