UAE Embassy starts 'Iftar Saem' in Baluchistan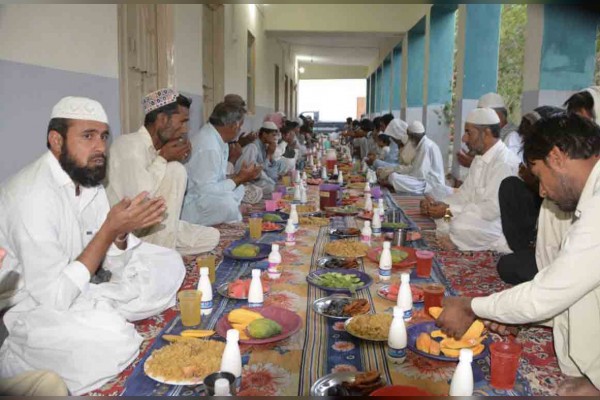 The UAE Embassy in Islamabad has started Iftar Saem activities in Panjgur district, Baluchistan Province, in collaboration with the Emirates Red Crescent.
The programme is one of a series of humanitarian initiatives implemented by the UAE top humanitarian aid provider in different parts of Pakistan.
UAE Ambassador to Pakistan Hamad Obaid Ibrahim Salem Al Zaabi, said, "Iftar Saem is part of the organsiation's CSR programes that echo the philanthropic approach adopted by the UAE wise leadership to promote the spirit of giving and volunteerism."
In order to avoid misappropriation, Ramadan tents in Pakistan are totally overseen by the UAE Embassy which ensures the contraction of best catering agencies and restaurants to provide optimum services for the thousands of people who are benefiting from the humanitarian activities carried out by the country during the holy month.
Follow Emirates 24|7 on Google News.