UAE extends property investor visa to 3 years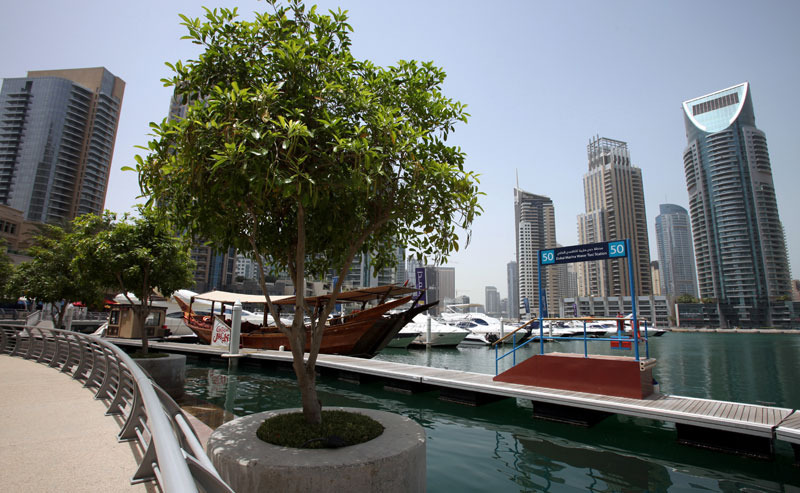 The UAE federal government has extended visa for real estate investors from six months to three years.
This decision was taken by the Federal Cabinet on Tuesday in a meeting in Abu Dhabi.
"The government took a raft of measures as part of its efforts to underpin economic growth within its strategic plan 2011-2013, including extension of visa for real estate investors to three years instead of six months," Wam said.
People familiar with the matter told Emirates 24/7 that the discussion about extension of the property visa was held one and half months back and a number of issues were discussed.
The source added that nothing has been decided on lowering the property valuation clause, but most likely number of visas to be issued will be as per the size of the apartment/property.
Welcome Move
Analysts said the decision will boost the property sector in the country as will impact the growth of the overall economy.
"A long-term property visa was a long-standing demand of many property investors since the concept of freehold took hold in the United Arab Emirates," said Abu Khaled, a property consultant.
"I know investors from the Indian Subcontinent and from Iran were particularly anxious about a long-term property visa. This move by the Federal Cabinet will re-open the property sector - not just in Dubai - but all across the UAE and we shall soon see demand returning and places such as Ajman and Umm Al Quwain become active again," he added.
"I can see another period of good growth returning to the sector."
Stocks to get a boost
A stock market analyst predicted a rise in property-related stocks. "Unfortunately the market is closed now. Otherwise we would already have seen a a spike in property shares. I will not be surprised if share open higher tomorrow morning and go up through the day. However, there could be some profit-taking towards the end of the trading session," he said.
"Over the long term, this move is bound to lift the stock markets," he added.
Investors happy
"I have invested in three properties in Dubai and one in Ajman. I have enough funds to take care of my living expenses. I like Dubai and I wanted to make this my home. But I needed a residence visa as I am an Indian passport holder. I did start a business to get a residence visa, but it was a hassle. If through my properties I can get a residence visa for thre eyears, then why not? It will be cheaper than the cost of setting up a company and way less hassle," said Rajiv Singh, an investor.
Magda H, another investor said she was thrilled by the news. "This has been a key factor in our purchase of property in the UAE. We do not want to be dependent on a fickle company owner for our stay in the country. Now that such as visa is available, I am sure we will all benefit from it," she added.
She hoped that full details of the facility will be made available soon so investors can plan accordingly.
Industry hails move
"This is something beyond the market's expectation. The decision is very forward looking and will help boost the market, not just in Dubai, but across the emirate. It will certainly have a very positive impact and help property prices recover over the time."
Sheikh Maktoum bin Hasher Al Maktoum, President, Al Fajer Properties
"This will help create the right environment for the real estate market and an attraction for the investors, I think it was a wise decision."
Hicham Al Qassim, Chairman of the Wasl Group

"The real estate market was facing a lot of challenges and this decision would answer some of the questions.The three year visa would serve as an incentive for foreigners to buy properties in UAE and this would go a long in restoring investor's confidence in UAE leadership."
Khaled Bin Kalban, Managing Director and CEO of Dubai Investment

"The decision would cause a surge in the growth of the real estate sector in the UAE."
Hani Al Hamly the Secretary-General of the Dubai Economic Council

"We have always stressed on the need to have such incentive draw customers. The decision is the right step forward boost the sector."
Ahmad Al Matroushi, Managing Director of Emaar Properties Chairman of the Dubai Property Group

"The real estate market was in dire need to clarify the issue of visa for the property owners, and the resolution would now help both individual investors and companies to take their decisions."
Dr. Ahmed Saif Bel-Hasa, chairman of the UAE Contractors Association

The extension of property visa to three years from six month is a positive sign. The sector is now moving towards stability and maturity. Overall, it will help the industry move forward. Besides, the property visa term is more than the normal visa (two years) and this show that the officials have taken into consideration the investment made by people in property sector.
Masood Al Awar, CEO, Tasweek Real Estate Marketing and Development
This is great news for real estate investors - a 3-year visa instead of 6 months. This is a great move by the government as this will surely boost the property sector to a large extent in the UAE. This move will see further demand in real estate sector in Dubai and we are indeed very happy about this decision. It is extremely positive and will give boost to the real estate in Dubai and entire UAE. This will certainly will have a positive move and property prices will stabilise and appreciate.

Kamal Vachani, Director, Al Maya Group; Regional Director, Electronics and Computer Software Export Promotion Council (ESC)
The decision is a big relief to all the people who have existing units and for people who are looking to buy properties. It will provide stability to the market and allow people, who were indecisive, to speed up their decision process. But, we need to wait-and-watch till we get a clearer picture on whether the old rules have been relaxed.
Abid Junaid, Executive Director, ETA Star
"Our real estate survey conducted late last year identified visa length as a key concern for market participants. Extending visas to three years will be very welcome news to existing owners and those looking to enter the market, and we expect it will stimulate demand"
Michael Lunjevich, Partner, Hadef & Partners
"This is great news and a milestone to reignite the property market. It has come at a good time… just before the summer and we expect it will have positive impact on the sector. I have already got calls from some investors and who have asked me to look for property here after reading the extension of property visa term."
Mohanad Alwadiya, Managing Director of Harbor Real Estate.
Relaxing of property valuation for realty visas next on developers wish list
Follow Emirates 24|7 on Google News.