UAE first in world for public trust in government, business, innovation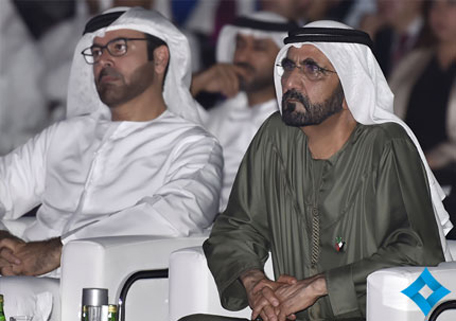 A 43-year long journey of progress, initiated by the late Sheikh Zayed bin Sultan Al Nahyan and pursued by President His Highness Sheikh Khalifa bin Zayed Al Nahyan and his brothers Their Highnesses the Rulers of the Emirates, culminated in the United Arab Emirates ranking at the top when it comes to public trust in government, in business and in innovation drivers, His Highness Sheikh Mohammed bin Rashid Al Maktoum, Vice-President and Prime Minister of the UAE and Ruler of Dubai has said.

Commenting on the results of the Edelman Trust Barometer for 2015, as per which the UAE climbed five ranks from last year to top the world with 85 per cent trust index, covering trust in government, business, media and non-government organisations (NGOs), Sheikh Mohammed said he welcomed the new ranking. He said the journey of progress had become an action plan for the government to provide decent living to all, to achieve economic success for the UAE and to bring about happiness for the UAE community.

"We are proud to be part of a government that has earned the trust of the whole world," he said.

The UAE topped the government trust index with 90 per cent, two per cent more than last year. It also came first in business trust with 85 per cent, compared with 82 per cent last year.

The UAE ranked first in the trust in business innovation.

In a statement on the occasion, Sheikh Mohammed said the UAE has a different and unique model of development, where all sectors work in accordance with a single vision and clear national priorities, adding that it has enhanced the mutual trust between the government and all sectors in the society.

Sheikh Mohammed added, "The current report proves that the government's efforts in improving innovation sectors have started to achieve fruitful results. The efforts culminated last year in President His Highness Sheikh Khalifa bin Zayed Al Nahyan announcing 2015 as the year of innovation.

The government's efforts have resulted in the UAE being ranked on the top globally in the government's ability to promote innovation in the economic sector, which proves the efficacy of the federal government's approach and rightfulness."

Sheikh Mohammed underscored that public trust in the government is due to its continuous work and achievements over many years, adding, "In order to maintain the achievements, we must double these achievements and efforts and harness the potentials in the best service of the people as well as for meeting their expectations."
Follow Emirates 24|7 on Google News.