UAE FNC gets first woman speaker today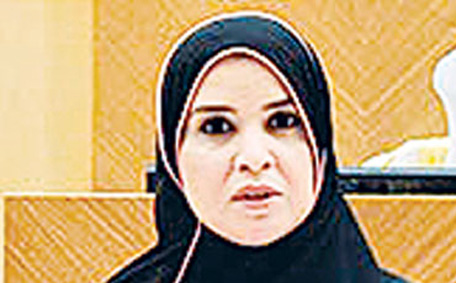 In a first in UAE's parliamentary life, Dr. Amal Al Qubaisi, First Deputy Speaker of the Federal National Council (FNC), will today chair the sixth sitting of the Second Ordinary Session of the 15th Legislative Chapter.

Speaker of the (FNC) Mohammed Ahmed Al Murr is in Khartoum to take part in the 8th conference of the Parliamentary Union of the OIC Member States.

The move demonstrates the success of UAE woman and her active engagement in decision-making in light of the leadership's commitment to empower woman and mobilise all resources to expand her participation in various walks of life.

President His Highness Sheikh Khalifa bin Zayed Al Nahyan is leading a national empowerment programme to enable women to take up senior positions in various sectors in completion of the State's strategy to educate woman as an incubator of upbringing children and as active partner in nation building and development.

In the 2011 FNC elections, one woman was elected and other six were appointed to the FNC membership. The election of a woman to the first deputy speaker of the house underscored the infinite confidence in her abilities and her effective role and contribution in advancing the national action.
Follow Emirates 24|7 on Google News.