UAE fog alert: Dubai airport, Abu Dhabi roads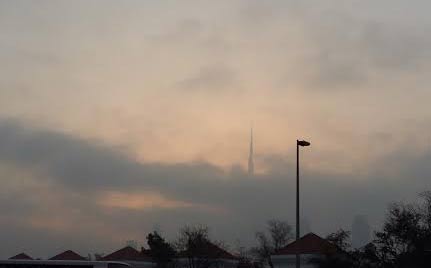 Fog enveloped parts of UAE on Tuesday morning reducing visibility.
The National Centre of Meteorology and Seismology (NCMS) in an early morning tweet alerted residents of 'mist over Al Ain and Dubai airport' and 'fog over Abu Dhabi-Dubai Road' and 'over Sharjah'.
NCMS also warned of reduced visibility to less than 300 metres in coastal areas and some internal areas.
(Viktoriya Miteva)
Motorists are urged to respect traffic rules and drive with caution.
Meanwhile, the skies will be partly cloudy and hazy at times over some areas, with moderate winds freshening during daytime, especially over the sea.
Also, temperatures are set to gradually rise, especially internal areas.
(Viktoriya Miteva)
The highest temperature recorded on Monday was 42.4 degree centigrade.
Seas will be rough.
Follow Emirates 24|7 on Google News.