UAE food safety: Fine of Dh100,000 to Dh1 million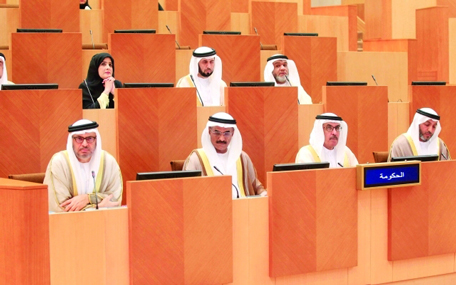 The Federal National Council (FNC) held on Tuesday, March 25, its 12th session of the 15th legislative chapter under the chairmanship of its Speaker, Mohammed Ahmed Al Murr.

The Council passed a draft federal law on food safety, after amending some its articles and introducing new ones.
The law shall be enforced in all the UAE territories, including the free zones.

Under the law, dealing in adulterated food or foods unfit for human consumption at any stage of the supply chain is punishable by at least three months of imprisonment or a fine of Dh100,000 to Dh1 million.

During the session, the FNC members tabled six questions to government representatives on topics related to Emiratisation, renewable energy, housing, services to pilgrims and services offered by the Marriage Fund.

The Council adopted a recommendation to implement the cabinet resolution to increase housing grants offered by the ZHP to Dh800,000 from Dh500,000.

It also adopted a recommendation to form a higher committee for Hajj affairs under the chairmanship of a cabinet minister.

Attending the session were Dr. Rashid Ahmed bin Fahad, Minister of Environment and Water, Dr. Abdullah bin Mohammed Belhaif Al Nuaimi, Minister of Public Works, Abdullah bin Mohammed Saeed Ghobash, Minister of State and Dr. Anwar bin Mohammed Gargash, Minister of State for Foreign Affairs and Minister of Federal National Council of Affairs.
Follow Emirates 24|7 on Google News.