UAE girls prepare to climb Jebel Jais mountain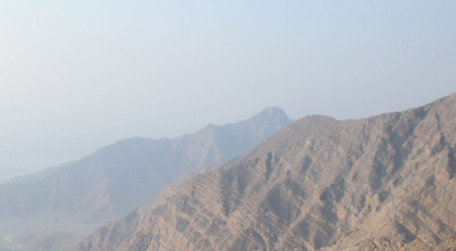 A group of Emirati girls are preparing for a new challenge with the FBMA Adventures programme, organised by the Fatima bint Mubarak Ladies Sports Academy, FBMA.
The adventurous girls will climb the summit of Jebel Jais, the tallest mountain in the UAE, standing 1,900 metres above sea level, on 14th April, to coincide with the closing of the 2nd Mother of the Nation Festival, which highlights the great role of Sheikha Fatima bint Mubarak, Chairwoman of the General Women's Union, Supreme Chairwoman of the Family Development Foundation and President of the Supreme Council for Motherhood and Childhood, in promoting the position of UAE women and their empowerment in overcoming challenges.
The FBMA Adventures programme involves the formation of a group of Emirati girls to face a range of physical and sports challenges and adventures, both inside and outside the UAE. It will conclude with several trips to climb tall mountains around the world and raise the UAE flag on their summits.
The programme aims to encourage UAE girls to develop their adventurous spirit, and to promote the UAE's position on the world sporting map.
Some 50 Emirati girls have dealt with a range of challenges this year in the programme, and have proven the capability of UAE girls to overcome challenges, as well as developing independence, team work and persistence in achieving their goals. During the programme, they also developed a range of survival skills, which include a 15 kilometre walk in the Al Wathba desert, a two-day sports camp in Fujairah, climbing the Hatta and Negev mountains, and a physical endurance challenge at Zayed Sports City.
The challenges have so far led to the selection of the top 10 girls, who form the team that will compete to climb the summit of Jebel Jais before the launch of this year's grand adventure on 28th April, which includes a trip to climb to the top of Mount Toubkal in the Atlas Mountains of Morocco, the highest peak in North Africa at 4,167 metres above sea level. The girls are planning to raise the UAE flag at the top of the summit.
Follow Emirates 24|7 on Google News.