UAE hospital removes 5cm nail from 6-month-old baby's stomach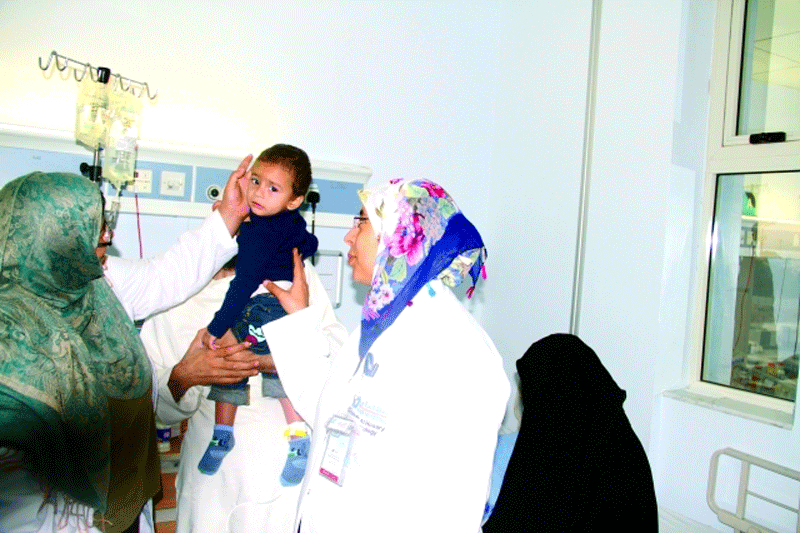 Doctors at Al Ain Hospital have succeeded in extracting a 5cm nail from the stomach of a six-month old baby boy, using an intestine telescope technology and without surgical intervention, according to a report in the Arabic daily newspaper Al Bayan.
Quick diagnosis and coordination between medical staff at the hospital helped save the little child soon after he entered the hospital.
After following therapeutic procedures, the hospital's medical staff conducted an X-ray scan of the baby's abdomen, which showed the presence of a strange body in his stomach area. The medical staff, along with surgeons, decided to extract the nail using the endoscopic technique.
A medical team consisting of specialties in different fields, led by Dr. Naglaa Al Husari consultant in the hospital's medical endoscopy clinic, was formed to follow up the case.
The medical team was able to remove the nail from the belly of the child by endoscopic technique in less than half an hour. The patient then left the hospital.
Humaid Al Mansouri, CEO of Al Ain Hospital, said that the medical staff was able to deal with this situation and made the right medical intervention at the right time, reflecting the development of hospital's therapeutic services.
Follow Emirates 24|7 on Google News.